Travel destinations for graduates
SHERYL NANCE-NASH | 5/2/2019, 7:48 p.m.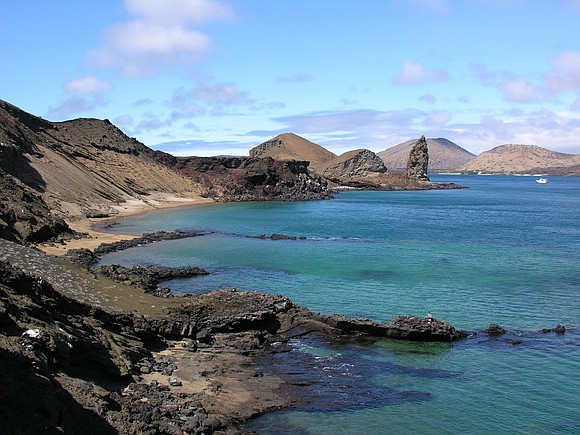 ENGLISH
Paris
What is it about the City of Lights that calls writers? Go find out. Walk the streets that some of the greats used to, including Ernest Hemingway, Ralph Waldo Emerson, Mark Twain, Gertrude Stein, F Scott Fitzgerald and Edith Wharton.  Hang out as they did. The wordsmiths' talents might linger in the air. Eat, drink, and be merry at places like Les Deux Magots' restaurant that opened in 1885. Back in the day it was favored by Hemingway, as well as folks like Albert Camus, James Joyce and Bertolt Brecht.
ARCHITECTURE
Spain
Architecture majors will love Spain. For starters, there's Barcelona, where you can take a Gaudi-centric tour of the city visiting Casa Milà (also known as La Pedrera), Park Güell and the Sagrada Familia (which has an estimated finish date 2026). However, beyond the greats there's so much more to Spain's architectural landscape than Barcelona. In Andalusia, admire the blend of architectural styles that visually represent Spain's history. La Mezquita in Cordoba is home to a Roman Catholic church that was constructed in the middle of a grand mosque, clearly showcasing the religious tug and pull that has always influenced the country. Further afield the Alhambra in Granada showcases a Renaissance palace within a Moorish fortress.
GEOLOGY
La Fortuna, Costa Rica
Spread across 900 acres of protected primary and secondary rainforest, Tabacón Thermal Resort & Spa wraps you in a maze of lush green and exotic flora for a relaxing, sustainable getaway in one of the world's most biodiverse destinations. Located minutes from the base of the Arenal Volcano, the resort was built around a network of thermal mineral springs and cascading waterfalls that are naturally heated by the volcano's magma. Closest to the volcano where water temperatures are hottest, an adults-only Shangri-La Gardens offers the most secluded and exclusive spot to unwind. The resort's focal point and main attraction, the springs provide a natural heat source for the resort and its amenities, including open-air spa, which features a naturally-heated relaxation pool and 11 private Jacuzzis that contain natural spring water. Newly designed Orchid Rooms feature natural skylights and electricity/water conservation systems. The carbon neutral-certified property is home to more than 500 species of local plant and wildlife, with more than 1,200 trees added through the resort's reforestation program.