Black Teens Receive 11 Life Sentences in Crime Where No One Was Hurt
Stacy M. Brown, NNPA Newswire Correspondent | 5/4/2019, 12:11 p.m.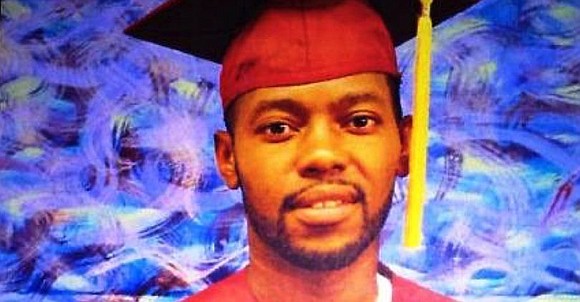 At 17, Juan Rayford Jr. was like so many other teens with big dreams – he wanted to escape his hardscrabble neighborhood and play college football and perhaps make it into the NFL.
But a fateful 2004 night in the northern Los Angeles County city of Lancaster, quickly turned those dreams into a lifelong nightmare.
Rayford had just returned to school to complete credits toward his diploma and what he'd hoped would be a shot at playing football, or, at minimum, a shot at getting out of the city that sits north of Los Angeles and the crossroads of the steamy hot and dry Antelope and Mojave deserts.
Rayford's mother moved him to Lancaster to keep her son away from the influence of the gangs and violence that have led to as much bloodshed as Rayford's dad, Juan Rayford Sr., saw in all of his years in the military.
Rayford's parents were divorced, but both pushed for their child to succeed.
However, they were both aware that the Antelope Valley wasn't immune to gangs and the related complications that are too often visited upon young African Americans, especially where law enforcement and (ultimately) America's system of justice are involved.
While at a house party with some friends, Juan Jr. ducked into the back of the hosts' home to play video games. While there, he said he heard the commotion between a friend and another individual.
"The friend and the other guy had a long-standing beef and it spilled over to a fight and Juan and everybody came running," said Juan Sr., who lived in Virginia at the time of the incident and now lives in Texas. "Shots were fired, and when the police came, they took names and wanted to know who did what."
"My son did nothing wrong, he had no gun and there were some shots fired but nobody was hit, nobody was hurt," he said.
After questioning everyone there, prosecutors appeared to hone in on Rayford Jr. and another teen, Dupree Glass.
Although no one was shot or injured and the home owner and other witnesses initially said the teens weren't involved, or at least did not possess a gun, Rayford Jr. and Glass were charged with 11 counts of attempted murder.
At trial, both Rayford and Glass were forced to depend upon overworked public defenders. They were offered a deal: 15 years in prison.
"I'm not guilty," Rayford Jr. pled to his father and all who would listen.
His plea, however, fell on deaf ears.
Zealous prosecutors, who successfully requested bail set at $11 million, piled on.
On October 25, 2004, Juan Rayford Jr. was sentenced to 220 years, plus — 11 life terms.
Glass received a similar sentence.
The sentences appear to violate the Eighth Amendment to the United States Constitution.
"My son's sentence is manifestly excessive, which constitutes, in effect, cruel and unusual punishment," Rayford Sr. said. "The only witnesses for the prosecution were the owner of the house and her 15-year old daughter," Rayford Sr. said.