FedEx partnership aims to grow 75 Black businesses
Dena L. Owens, Special to The New Tri-State Defender | 5/6/2019, 11:14 a.m.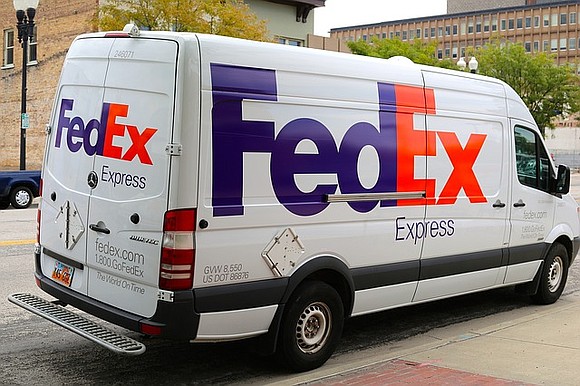 "Grow or die," says Richard Smith referring to future economic growth in Memphis.
Smith, president and CEO of FedEx Logistics and board chairman for the Greater Memphis Chamber, revealed plans to identify and support 75 black entrepreneurs wanting to grow their small businesses through a public/private partnership.
The announcement came last Thursday (April 18) as partner executives, minority business owners, Mayor Jim Strickland and other officials gathered for a breakfast meeting.
Smith explained the rationale for the effort as concerns mount about the need for investment in underserved areas of the city.
While large-scale developments enjoy extensive tax incentives in Downtown, Midtown and East Memphis, disadvantaged African-American communities such as New Chicago in North Memphis and others could use more capital support for small business growth. Investment in these areas can create jobs where needed and build a stronger Memphis economy, inclusively.
"Our new-found momentum can be easily derailed," said Smith, referring to the economic momentum often touted by Strickland.
"We 'must be intentional' as we expand (opportunities) to more minorities and disenfranchised groups," Smith added. "We have to do better."
The capacity-building plan is the result of an alliance between FedEx, Regions Bank, City of Memphis and the Initiative for a Competitive Inner City (ICIC), a national driver of urban economic prosperity. ICIC began its Memphis work in 2014 with Regions Bank providing capital coaching. In 2015, the partnership expanded to include FedEx.
This year, Memphis will participate in ICIC's tuition-free leadership program called Inner City Capital Connection (ICCC) to prepare entrepreneurs for lasting, sustainable growth.
ICCC provides instruction to minority and women owned business enterprise (MWBE) owners with a focus on: (1) capacity training, (2) one-on-one coaching and (3) connections to capital providers.
Approved applicants must complete 40 flexible training hours in three to six months. Instruction includes a day-long opening seminar, webinars and a national conference.
To qualify for ICCC, an MWBE must have five or more employees, be two or more years operational in low-income neighborhoods across Memphis, and satisfy other criteria as required. Revenue of at least $500,000 annually is preferred. However, ICCC officials say this condition is negotiable.
MWBE owners may nominate themselves or to six other MWBE owners, or be nominated through a small business developer, such as the City of Memphis Office of Business Diversity and Compliance.
Jiljuana Coleman, a certified MWBE owner and head of Jamerson Strategic Consulting in Memphis, is one of 4,000 ICCC alumni nationwide. Coleman, who once held a career in banking, decided in 2017 to open her own company assisting MWBE owners with financial strategy and training.
After only two years, Coleman is poised to move her company from serving local and national clients to pursuing global customers. She gives ICCC credit for her growth.
Memphis, a city that is more than 60 percent African American, has faced decades of stagnant economic growth with only 1 percent of local revenue going to minority owned businesses, according to a 2015 census. Currently, several public/private partnerships are working side-by-side to address the issue.