HELL NO: De Blasio won't announce presidential run…this week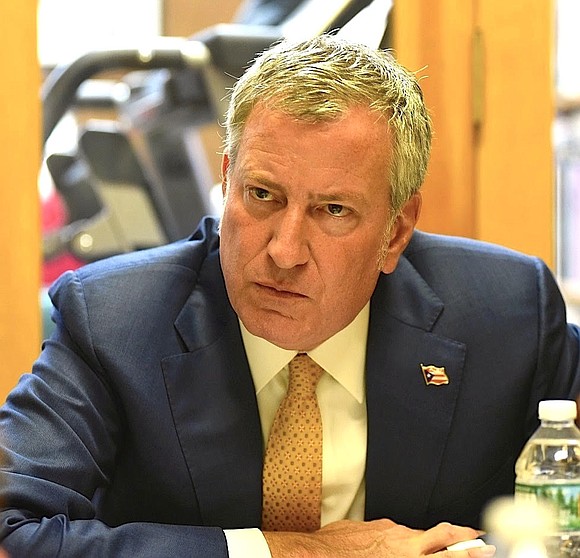 De Blasio has already made trips to early-voting states such as New Hampshire and Iowa, which sparked rumors of a presidential run.
VOCAL-NY and the New York State Republican Party would make strange bedfellows, but they both agreed on de Blasio's alleged inability to address certain major issues affecting New Yorkers.
"Bill de Blasio's tenure as mayor has been an abject failure," said a GOP spokesperson in a statement. "Failing schools, record homelessness, public housing that poisoned children and corruption are the hallmarks of his administration. If the Democrats want another failed socialist in their primary, so be it, but he should resign as mayor so New Yorkers can elect someone who actually cares about the job."
If de Blasio actually makes his announcement next week, it would be without the blessing of his constituents. A recent poll from Quinnipiac University found that the mayor has a job approval rating between 42 and 44 percent. However, 76 percent of New Yorkers polled said he shouldn't run for president. When broken down by political party, race, borough of residents, age and gender, the majority of each category believes that the mayor should take his eyes off the White House.
"Mayor Bill de Blasio's flirtation with a 2020 White House bid is prompting a rare moment of unity among New Yorkers," said Quinnipiac University Poll Analyst Mary Snow in a statement. "Three-quarters of them say, 'Mr. Mayor: Don't do it.'"
But will he listen?