Artist and preservationist Joan Maynard
Herb Boyd | 5/16/2019, 5:12 p.m.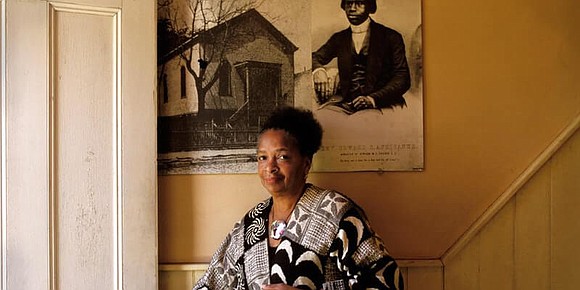 Never one to cower in the face of power or opposition, Joan stood as an unflinching sentinel, even challenging those who suggested the cottages be moved from its location to other parts of Brooklyn. "It needs to be here, where many of the people have no knowledge of their own history," Joan told The New York Times. She was just as adamant about this as she was about the welfare of the community's young people. "The children have to learn they're not trash," she said during an interview.
Former Brooklyn Borough President Marty Markowitz had nothing but admiration for Joan stating that she was "one of the most extraordinary individuals ever to call Brooklyn home. No one can say how many generations of Brooklyn children will grow up with a stronger, prouder sense of their own identity because Joan spent more than three decades working to ensure that the story of Weeksville…would be unearthed and retold."
While much is known about Joan's public persona and activism, less is known about her personal life which included two marriages that ended in divorce. Known too are the many awards she received, including the Louise DuPont Crowninshield Award from the National Trust for Historic Preservation, of which she had been a trustee. She retired in 1999, but continued to promote Weeksville.
For the image of Weeksville, Joan chose a tintype of a dignified woman, elegantly outfitted with a tidy hat, tight bodice and spectacles. To her this was the symbol of Weeksville and to some extent a self-envisioned one.
The Center's current director, Rob Fields, who arrived there two years ago, said plans are underway to expand the donor base with aim toward acquiring more corporate funding and increasing the Center's rental space. The place is mainly a visitor site for the city's young students where they learn of Joan's dedication and concern for the preservation of history.
"It's an incredible history of Black self-determination, creativity and self-improvement," Fields told the press.
It was during this same period of time that State Senator Velmanette Montgomery helped to commemorate a street co-naming in honor of Joan, calling it the "Dr. Joan Maynard Way," which can be perceived in a number of ways.