Justice for Maleah!: 4-Year-Old Still Missing
Jeffrey L. Boney, NNPA Newswire Contributor | 5/21/2019, 9:04 a.m.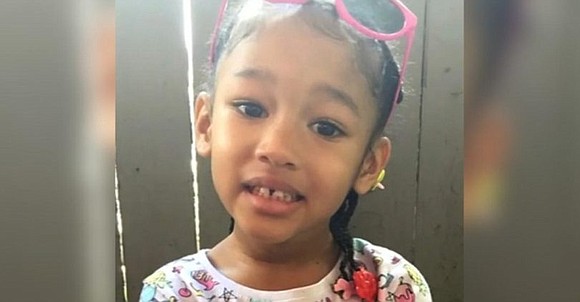 The case involving little Maleah Davis has caused a major stir across the Greater Houston area, as the details surrounding the case have gone from disturbing to downright heart wrenching.
There have been prayer vigils, balloon releases, news conferences, community-wide searches in the area where she was staying, but there has still been no sign of missing 4-year-old Maleah Davis. The disappearance of little Maleah has members of the Greater Houston community outraged, as well as fervently searching for answers as to what actually happened to her.
It all began on Friday night, May 3rd, when 26-year-old Derion Vence, told police he was on his way to George Bush Intercontinental Airport to pick up Maleah's mother, Brittany Bowens, who was on her way home on a return flight from a funeral in Massachusetts. Vence was driving in the vehicle with little Maleah and his 1-year-old son. Vence was Bowens' fiancé.
According to police, Vence told them he heard a popping noise, as if from a flat tire, and decided to pull over on the side of the road to check out the status of the vehicle. It was at that time that Vence told police that a strange blue Chevrolet crew cab pickup truck pulled up behind them and two Hispanic gentlemen immediately hopped out, allegedly making a reference about the way little Maleah's physical appearance caught their attention.
Vence told police that one of the men hit him on the head, causing him to lose temporary consciousness. After regaining consciousness, Vence then told police that he and the children had been abducted and found themselves riding in the back of the truck, where the two Hispanic men who confronted Vence and another Hispanic suspect, were inside the truck as well.
This is where the details of what happened to little Maleah get really murky and confusing.
Vence states that he had been going in and out of consciousness for hours, until around 6 p.m. on the following day – Saturday, May 4, and he then told police that the suspects randomly released him and his son in Sugar Land, Texas, which is located over 40 miles away in southwest Houston, but kept little Maleah. It was upon gaining consciousness that Vence told police that he mustered up enough strength to walk with his unharmed 1-year-old son to Methodist Sugar Land Hospital nearby, where he was treated for minor injuries.
It was also at the hospital that Vence reported Maleah missing and the drama really began.
More and more, Vence's story began to change and unravel, making him a prime suspect in the eyes of law enforcement officials, relative to the abduction of little Maleah.
After having the silver Nissan Altima with Texas paper tags that was owned by Bowens reported stolen, surveillance video later showed the same vehicle Vence had reported stolen being used to drop him off at the same hospital Vence and his son allegedly walked to.
On Thursday, May 9th, the missing silver Nissan Maxima was found by police in a parking lot in Missouri City, Texas, and what police found in the trunk increased suspicions about Vence and began to shed light on what could have possibly happened to little Maleah.