Justice for Maleah!: 4-Year-Old Still Missing
Jeffrey L. Boney, NNPA Newswire Contributor | 5/21/2019, 9:04 a.m.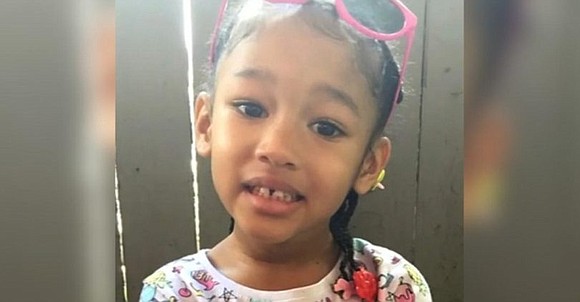 In the truck of the car, police found a laundry basket and a gas can. What makes these items that were found so significant, is the surveillance video footage that came from a neighbor's house that appears to paint a troubling picture about Vence and the major role he may have played in little Maleah's overall disappearance.
Disturbing images from the surveillance video footage show the last seen or known images of little Maleah from Tuesday, April 30th, where she is seen wearing a bright pink tutu and trailing behind Vence as he is headed back into their apartment.
This happened to be the same day Bowens left to go out of town for her father's funeral.
After several days pass, little Maleah is never seen again on any of the surveillance footage.
Vence and his young son, however, can be seen coming out of the apartment on the day that the alleged abduction took place, which raises serious questions about what happened to little Maleah and why she was never seen on surveillance video again.
In one of the clips from May 3rd, Vence is seen carrying a laundry basket with a black trash bag in it, away from the apartment where the family lived. Then in another clip, Vence is seen carrying a bottle of bleach with his son following him out of the apartment, moments before they head out to allegedly go pick Bowens up from the airport.
These findings caused police to investigate Vence further, particularly look for clues inside the apartment and the vehicle that was allegedly stolen. Police used canine officers who are trained to identify the scent of a body and as a result, the canine officers sensed human decomposition in the trunk of the vehicle. At the apartment, police used a chemical agent that can discover blood that cannot be viewed by the human eye, and found blood in the hallway leading to bathroom and on various surfaces in the bathroom.
As a result of their findings, police arrested Vence on Saturday, May 11th, in connection with little Maleah's disappearance and according to court documents, he has been charged with tampering with evidence, namely a human corpse, after the smell of decomposing human remains was detected in the trunk of a car he had driven.
After holding press conferences and interviews pleading for little Maleah's safe return, Bowens finally broke down and told investigators that Vence had been abusing little Maleah and recently said through her spokesman, civil rights activist Quanell X, that she believes Vence harmed the girl and is not fully certain that she may still be alive.
According to CPS officials, little Maleah had been removed from the home, along with her brothers, for investigated allegations of physical abuse, this past August. Little Maleah had suffered a significant head injury, but a judge ruled that the children should be returned home under the care of Bowens and Vence in February. Bowens states that the children were returned because it had been determined that little Maleah suffered the head injury as a result of a fall, not because of any physical abuse that had taken place.