Community Calendar: May 23 - May 29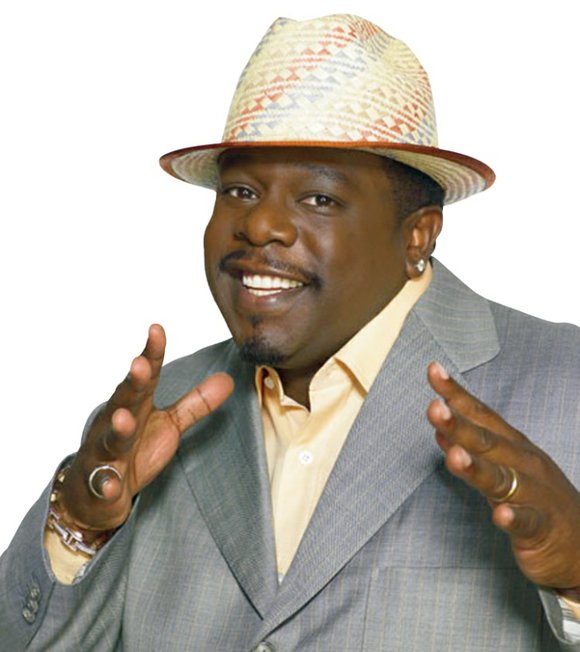 Greetings! As we come to the crescendo of May 2019 with GBE African Liberation Month/Day, Malcolm X Day, the birthday of Stevie Wonder and passing of Robert Nesta Marley, we send our deepest appreciation and acknowledgement to all who have participated in the events and our on air presentations that marked the celebration of these amazing icons.
We remember another iconic figure in our GBE this weekend, Lorraine Hansberry, the dramatist and author of the Broadway classic "A Raisin in the Sun," born the same day as Brother Malcolm.

Whitney Houston's Estate Executor Pat Houston is reported as saying that a "Whitney Houston Hologram Tour" may be in the pipeline, with new music, a Broadway musical and more.
THEATER

"Ain't Too Proud" is the electrifying new musical celebrating The Temptations' extraordinary journey from the streets of Detroit to the Rock & Roll Hall of Fame. Five guys-one dream with a sound that would make music history. Written by three time Obie Award winner Dominique Morisseau, directed by two-time Tony Award winner Des McAnuff (Jersey Boys), and featuring choreography by Tony nominee Sergio Trujillo ("Jersey Boys," "On Your Feet"). The untold story comes to life at the Imperial Theatre, 249 West 45th Street, Manhattan. Now through July 31. For information, call 844-379-0370 or visit: www.secureboxoffice.com.
The World Famous Apollo Theater, The Baltimore Center Stage and Congo Square Theatre Company in association with Mosaic Theatre Company present the premiere of "Twisted Melodies" a powerful play honoring the artistic legacy and personal struggles of genius vocalist and composer, Donny Hathaway (1945-1979) May 30-June 2. Performances will be Thurs-Fri-Sat at 8 p.m. with matinee performances at 3 p.m. Sat-Sunday (Ask about the Apollo 50 percent "Half Off For Harlem" ticket price for Harlem residents with proof of residence or work i.d.) Tickets available at the Apollo Theater Box Office 212-531-5305, 253 West 125th St. and Ticketmaster at 800-745-3000 or visitww.ticketmaster.com or:www.apollotheatre.org.
"BLKS" poet Aziza Barnes' playwriting debut paints picture portrait of a day in the life of four young women of color in New York City, exploring the joy and anguish of growing up and out.
Starring Marié Botha, Antoinette Crowe-Legacy, Alfie Fuller, Paige Gilbert, Chris Myers, and Coral Peña. Robert W. Wilson MCC theatre Space/Newman Mills Theatre. 511 West 52ndSt. Tues.: 7 p.m., Wed: 7 p.m., Thurs.: 7 p.m., Fri: 8 p.m., Sat.: 2 p.m. and 8 p.m., Sunday: 2 p.m. and 7 p.m. Tickets 646-506-9393 or visit: www.mmctheater.org.
"The Day I Became Black" Bi-racial comedian Bill Posley grew up happily identifying as both Black and white. But at age 10, he learned the world does, in fact, judge a book by its color and, even though he's half white, he's labeled 100 % Black. Does a young comedian have to get rid of his whiteness in order to be the color he's "supposed" to be? Soho Playhouse,15 Van Dam St., Manhattan. For scheduled shows including "talk back" after the show. Phone: 212-691-1555 or email: Boxoffice@sohoplayhouse.com. (Box office hours 5:30 p.m.-10:30 p.m., Tues-Sun).
Nuyorican Poets Café and Ishmael Reed present a World premiere: "The Haunting of Lin-Manuel Miranda," a two act play by Ishmael Reed about a playwright misled by a historian of white history into believing that Alexander Hamilton was an abolitionist. The ghosts of those slaves who were trafficked by Hamilton attempt to educate Miranda, including Harriet Tubman who teaches him about "The Underground Railroad." May23-June6, Thurs.-Sat. 7 p.m. or Sunday at 3 p.m. Call: 718-288-8048 or visit: www,nuyorican.org.