Congrats, Dr. Alexandra Fayne!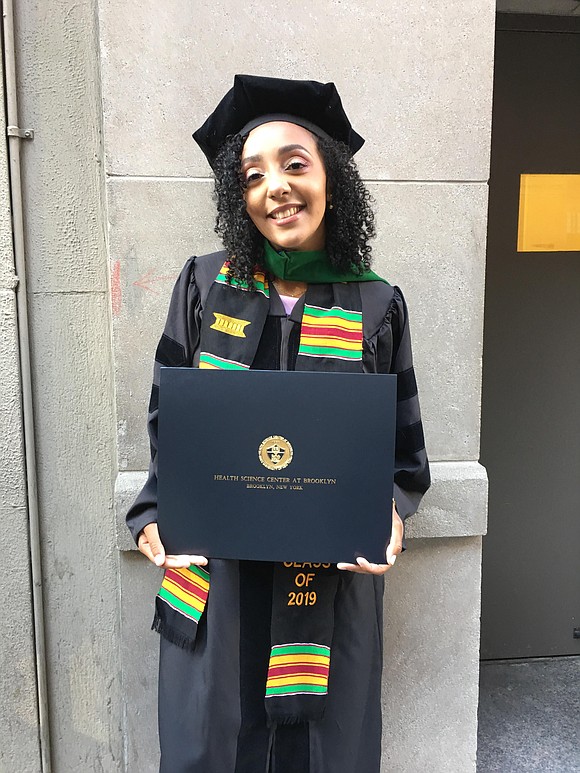 Proud College of Medicine graduate Alexandra Fayne, M.D., was one of over 400 students to receive her degree and diploma at SUNY Downstate Medical Center's 52nd commencement, held at New York's Carnegie Hall. Former Commissioner of the New York City Department of Health and Mental Hygiene Mary T. Bassett, M.D., MPH, delivered the commencement address. Longtime AmNews columnist Dr. Gerald W. Deas, was also on hand to receive an Honorary Doctorates of Science for his years of research and service.
Dr. Fayne will begin her residency in pediatrics at Jacoby Hospital in the Bronx.