DanceAfrica celebrates Rwandan rebirth/renewal in 2019
Zita Allen | 5/23/2019, 3:47 p.m.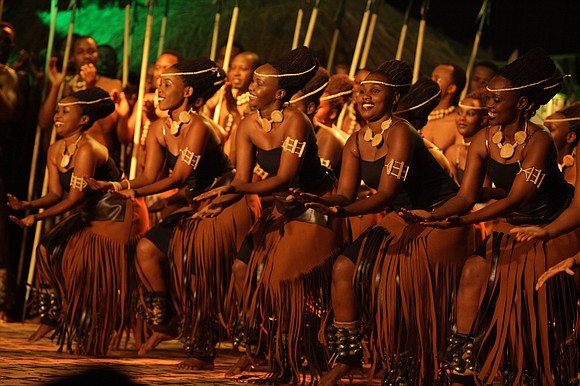 While this brand of entertainment and education is so appropriate for the world we live in, it can throw some dance writers/critics off balance revealing their inclination to view African music and dance like cultural tourists armed with more preconceived notions than facts. But anyone familiar with DanceAfrica knows it has always reminded us that African-inflected culture is not a color-by-the-numbers affair. It is with that in mind that those attending DanceAfrica—where all are welcome—must be open-minded and expect
the unexpected.
In the spirit of celebrating Rwanda's rebirth, several new elements have been created for this upcoming DanceAfrica festival. They include spoken words performed by actor and poetess, Rwandan-born Malaika Uwamahoro as part of the Opera House show; an interactive "DanceAfrica Portal" to Kigali; and a RadioBook Rwanda reading and discussion. A visual art exhibition and FilmAfrica with several contemporary Rwandan films round out DanceAfrica. Of course, many beloved and long-held DanceAfrica traditions also return, including the Tribute to Ancestors, the Community Day, the Outdoor Bazaar, and the late night dance party, all free to the public.
The one thing that Baba Chuck, DanceAfrica's founder, taught the millions of hearts and souls he touched over the years, a tradition Salaam continues, is that the entire DanceAfrica festival unites all who attend into a community that joyously celebrates our shared humanity. In 2019 it seems that the
tradition continues.