Justice delayed again: Pantaleo trial takes two-week break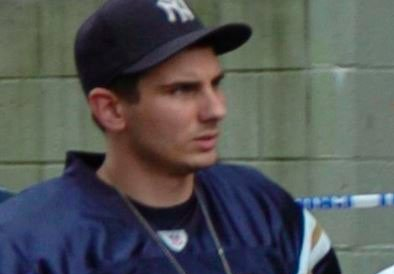 The administrative trial of NYPD Officer Daniel Pantaleo continued on Tuesday, May 21. It took three hours. It was the first day of proceedings after a four-day break. It won't resume again for another two weeks.
Judge Rosemarie Maldonado granted the delay after Pantaleo's legal representation argued that it would take two weeks for a medical examiner from Missouri to fly in to testify. Pantaleo is currently on trial for the death of Eric Garner.
Before the trial began, Pantaleo requested May 17 off because he had a scheduled vacation at that time. His lawyers then said that they couldn't schedule witnesses on Monday. Now, it's off for another two weeks until the Missouri medical examiner can come in and dispute the city medical examiner Dr. Floriana Persechino's declaration that Garner died via chokehold and determination that it was a homicide.
Carr wants the NYPD to fire Pantaleo, schedule a disciplinary trial for Sgt. Kizzy Adonis, and bring discipline charges against all officers who engaged in misconduct related to Garner's killing and attempted cover-up.
Adonis is the only officer involved in Garner's death, other than Pantaleo, with current pending disciplinary charges.
"I'm tired of the disruptions," said Gwen Carr, mother of Eric Garner, to reporters. "I'm tired of them trying to make our family out as the perpetrators and not the victims. Trying to get Pantaleo to come out smelling like a rose. He didn't put him in a chokehold? It was a chokehold. We all saw the chokehold. A chokehold is a chokehold by any means."
On July 17, 2014, Pantaleo and other officers were captured on video attempting to arrest Garner for selling untaxed cigarettes in Staten Island's Tompkinsville neighborhood. The video showed officers using force in the arrest and Garner stating that he couldn't breathe while placed in a chokehold.
Officer William Meems testified to Civilian Complaint Review Board prosecutor Suzanne O'Hare that he thought Garner was pretending to be unconscious when he collapsed and said he couldn't breathe. Officer Justin Damico said that he thought Garner was "playing possum."
Damico, who was the Graffiti and Quality of Life officer in the 120 Precinct, also testified that he tried to de-escalate and calm Garner down and said Garner became "irate" when officers approached him. Damico also said that most of the 10-minute encounter with Garner consisted of trying to calm him down before arresting him for selling untaxed cigarettes. He'd observed Garner selling untaxed cigarettes two weeks before, but only left him with a warning.
Police Benevolent Association President Pat Lynch said officers were only responding to complaints they received about Garner.
"These two police officers were sent to correct a crime condition that was reported by the community through the NYPD's Chief of Department's officer," stated Lynch. "Once they observed the violation, throughout this entire encounter, Police Officers Damico and Pantaleo utilized textbook de-escalation techniques to limit the use of force against a much larger and irate individual. As trained, one officer communicated with the subject while the other stood back. They used time to try and calm the subject who made it clear that he would not comply with their legal orders and who actively resisted efforts to handcuff him.