Harlem celebrates 94th birthday of Malcolm X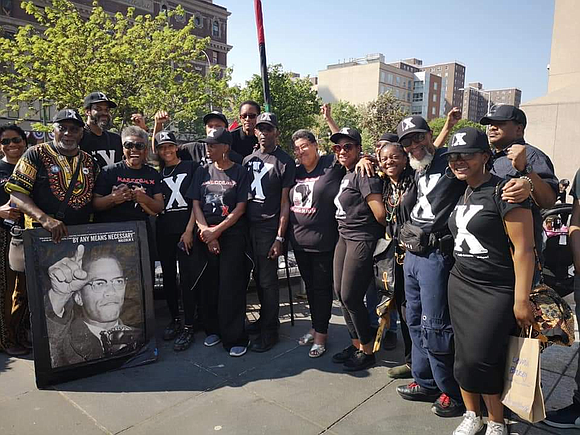 The December 12th Movement is leading the people in the 94th celebration of the birthday of our national Black hero Malcolm X. It is also the 30th anniversary of the Black Power March through Harlem's 125th Street Central Business District where the demand has been for a three hour "Commercial Moment of Silence." And to be clear, this "Shut'em Down" of businesses is not an economic boycott, but an exertion of the authority of Black Power over our community's cultural and political values—a value that Malcolm X taught we must defend; a demand for respect. 
At another program at the Malcom X & Dr. Betty Shabazz Center—formerly Audubon Ballroom—that evening, among the many that came out to show respect and reverence for these two icons were Ndaba Mandela and Ilyasah Shabazz. Also present were "The Daughters of the Movement" and Mark Thompson.