SPECIAL REPORT: Women Play Key Role in Ensuring African Democracy
Stacy M. Brown, NNPA Newswire Correspondent | 5/24/2019, 5:35 p.m.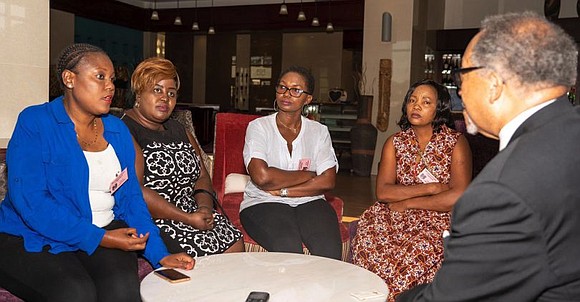 Although some polling stations had overseers who would not allow Kamwangala and the rest of her monitors access to printed sheets where machines were failing, she said that also didn't stop her team.
"We worked throughout the night until they allowed us to get the sheets. We were on the ground and we know how these polls come out and how the voting is done," she said.
As the Malawi Election Commission certified more ballots and counting reached the 80 percent mark, Kamwangala said stories of election rigging began.
"We're not worried," she said.
"There was one officer in the village of Chichewa where, unfortunately, evidence showed he was involved in rigging, but he and another officer are now in police custody," Kamwangala said.
And, that's largely due to the diligence and hard work of Kamwangala and Malawian women, who have slowly become the nation's pillars of democracy.
It is also why, during a closing speech at a Women's Conference, Thenjiwe Mthintso, the Republic of South Africa High Commissioner to Malawi, continued to encourage Malawian women to remain firm.
Mthintso called for a non-negotiable attitude toward gender equality.
"Gender equality should never be something we negotiate," Mthintso said.
"These are the issues every woman should stand behind and not let anyone try to reduce their importance. Women are able to do great things given the opportunity," she said.