Split Screens TV Fest returns to NYC, thru June 3
5/30/2019, 2:52 p.m.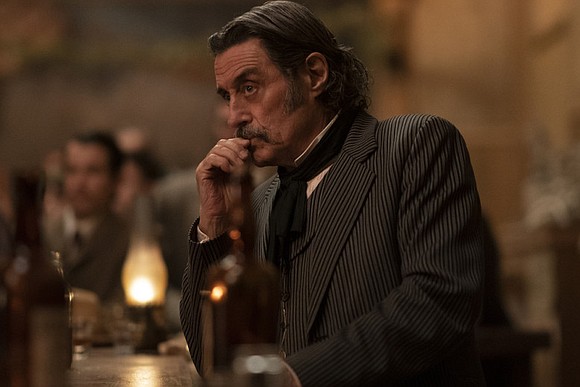 In this era of dueling streaming services where most of us enjoy our visual entertainment on a variety of mediums it should not be a surprise that new television festivals are popping up everywhere, especially in New York City.
It's almost summer and it's time for the annual DOC NYC—the largest documentary festival in the U.S.—where they will screen at the third annual Split Screens TV Festival taking place Wednesday, May 29, through Monday, June 3, at NYC's IFC Center.
The 2019 program, celebrating the art and craft of storytelling, puts a spotlight on wide-ranging themes including identity, the mystery of existence itself, dystopian realities and alternate timelines, and invites fans to enjoy screenings and events that transport us into any number of time periods and places, be it a late-1800s South Dakota town or the tensions of New York City at the end of the 1980s. 
Tickets to the public are on sale (www.splitscreensfestival.com) for exclusive screenings and compelling panel conversations featuring the biggest and boldest names in scripted content, both in front of and behind the camera. Follow them on Facebook, Twitter and Instagram at @SplitScreensTV. 
For the third edition of the event, notable Salon TV critic Melanie McFarland was named co-creative director, joining founding Co-Creative Director Matt Zoller Seitz, NEW YORK Magazine's TV critic and best-selling author. The festival will once again be anchored by four signature pillars: "Premieres," an opportunity for audiences to be among the first to screen anticipated season premieres and finales; "Close-Up," conversations with celebrated actors and creatives; "TV Talk," an exploration of content's cultural impact through the lens of superfans, pop culture writers and experts; and "Rewind," a closer look at an iconic episode of TV; plus a number of 
"Special Events." 
Festival highlights include: close-up conversations with Pamela Adlon, executive producer, writer, director and star of FX's "Better Things;" William Jackson Harper, star of the philosophy-themed NBC comedy "The Good Place;" Christopher Abbott, star of Hulu's critically acclaimed "Catch-22;" a deep dive into the art of the paranoid thriller with Sam Esmail, creator of USA's "Mr. Robot" and director of Amazon's "Homecoming," with a screening of Stanley Kubrick's "Eyes Wide Shut;" and Leslye Headland, co-creator and co-executive producer of Netflix's hit series "Russian Doll," who will anchor a panel of creative professionals who helped bring the world of "Russian Doll" to life. 
Festival attendees will also enjoy "Deadwood: The Movie," a chance to experience the epic conclusion of HBO's legendary Western series on the big screen along with a half-hour "Deadwood" companion doc written by Matt Zoller Seitz, followed by a discussion with stars Robin Weigert (on stage) and Ian McShane (live via satellite); a closer look into a breakout episode from season one of "The Twilight Zone," CBS All Access' re-imagining of the classic anthology series (followed by a conversation with actress Sanaa Lathan and screenwriter Selwyn Seyfu Hinds); an advance screening of the season three premiere of Hulu's "The Handmaid's Tale;" a sneak preview of "When They See Us," Ava DuVernay's highly anticipated Central Park 5 Netflix miniseries;  the season one finale of Cinemax's "Warrior;" a live-watch of the fifth season premiere of AMC's "Fear the Walking Dead" and panel featuring actors Jenna Elfman, Alycia Debnam-Carey, Colman Domingo, Danay Garcia and Austin Amelio, along with Exec Producer Scott M. Gimple, and chief content officer of the "Walking Dead Universe;" an advance screening of the season 2 premiere of CBS's "Instinct" with co-stars Alan Cumming and Bojana Novakovic; a conversation with key cast and creative talent of OWN's "Queen Sugar," following an advance screening of the season 4 premiere;  (S)heroes: Women of Action!, a fan appreciation panel of influential female characters; and a conversation with noted TV critics about how the age of streaming has transformed the