NYC Health + Hospitals urges continuity of federal funding for hospital preparedness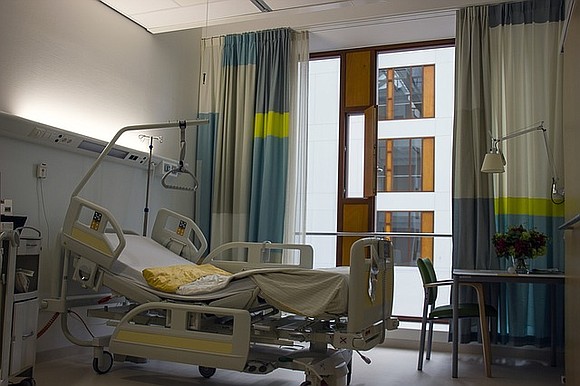 NYC Health + Hospitals recently marked the five year anniversary of the treatment and recovery of NYC's only confirmed Ebola patient, Dr. Craig Spencer, and urged federal officials to continue funding for hospital preparedness around Ebola and other special pathogens. The Hospital Preparedness Program Ebola funding expires in early 2020. It funds 10 regional Ebola and other special pathogens treatment centers across the country, including NYC Health + Hospitals/Bellevue along with the remaining 10 Health + Hospitals Frontline acute care facilities, and the overall health care system with highest level of readiness and specialty services. The City's public health system receives $11.1M for its preparedness efforts; funding nationally is $213M. This funding supports health care and first responder training and joint planning, exercises and regional coordination between public health, health care, EMS, and law enforcement to rapidly respond to an infectious disease emergency and facilitate safe patient management.
"NYC Health + Hospitals is a frontline institution that sees over a million patients a year, and to serve our patients with the high quality health care they deserve we have to be prepared for any infectious disease," said Mitchell Katz, MD, president and CEO of NYC Health + Hospitals. "The Hospital Preparedness Program has allowed our system, and New York City, to prepare and respond to deadly infectious diseases such as Ebola. The continuity of this funding is a necessity if we are to be ready for the next deadly pathogen that comes through our doors."
"As the Democratic Republic of the Congo grapples with the world's second largest Ebola epidemic on record, with more than 2,000 lives lost and 3,000 confirmed infections, it is essential that we maintain our vigilance," said Syra Madad, DHSc, MSc, MCP, senior director for system-wide Special Pathogens Program at NYC Health + Hospitals. "Because New York City is a gateway to the world, travel-associated diseases, such as Ebola, Lassa fever and MERS, could present at any time, and our facilities are trained and prepared for such an eventuality."
"I credit the public hospital system and New York City for saving my life—they were ready and prepared to treat my life threatening illness," said Dr. Craig Spencer. "I urge our federal officials to continue Hospital Preparedness Program funding so that the next person who arrives here with a deadly illness will continue to be in the best hands."
"The NYC Health Department works with NYC Health + Hospitals and other city hospitals to be prepared to respond if deadly pathogens appear in our communities," said New York City Health Commissioner Dr. Oxiris Barbot. "However, preparation commands resources. Federal funding is critical to our health system's readiness to protect New Yorkers from disease threats like Ebola. Local health departments, public health laboratories, and health care systems around the country cannot continue to function on sporadic federal funding. We cannot wait for the next major public health emergency to maintain critical infrastructure."
The Hospital Preparedness Program has been the cornerstone of health care system preparedness for 16 years. Ongoing investment is critical for NYC, where our hospitals and public health system are truly America's front line. NYC funding levels have decreased by 40% since FY 2005. Increased and sustained funding is essential to ensure we are prepared.