NYC Health + Hospitals urges continuity of federal funding for hospital preparedness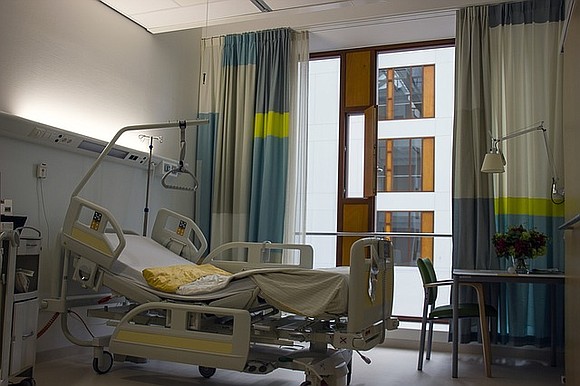 Ebola and other special pathogens, such as Lassa fever, are associated with high morbidity and/or mortality, have a high likelihood of person-to-person spread, lack an effective vaccine, prophylaxis, or treatment and might prompt the use of a biocontainment unit due to clinical or public health concerns. These pathogens pose a significant risk to health care personnel and require specific health care facility processes to ensure early identification and isolation of infected patients and the use of effective infection control practices to prevent disease transmission while the patient is further evaluated.
The Hospital Preparedness Program is funded through the Assistant Secretary for Preparedness and Response (ASPR) within the United States Department of Health and Human Services. It funds 10 regional Ebola and other special pathogen treatment centers—NYC Health + Hospitals/Bellevue is one of these sites. These facilities have enhanced capabilities to receive a confirmed Ebola/special pathogen patient. For example, each regional center must have respiratory infectious disease isolation capacity or negative pressure rooms for at least 10 patients. They must also be able to treat pediatric patients or partner with a neighboring facility to do so.
The Hospital Preparedness Program also funds the National Ebola Training and Education Center (NETEC). NETEC is co-led by Emory University in Atlanta, Georgia; University of Nebraska Medical Center/Nebraska Medicine in Omaha, Nebraska; and NYC Health + Hospitals/Bellevue, all three of which have successfully treated patients with Ebola. NETEC offers training, resources, readiness assessments, and expertise to help members of the Regional Treatment Network for Ebola and Other Special Pathogens prepare for pandemics and other emerging threats related to infectious disease outbreaks.
To further build on the public system's readiness, NYC Health + Hospitals created the Center for Global health care Special Pathogens Preparedness, which advances and strengthens special pathogens preparedness and response efforts of urban health care delivery systems. The Center has become an international resource for health care delivery systems worldwide.