Apply to our 2020 Spring Internship Program
11/14/2019, 2:20 p.m.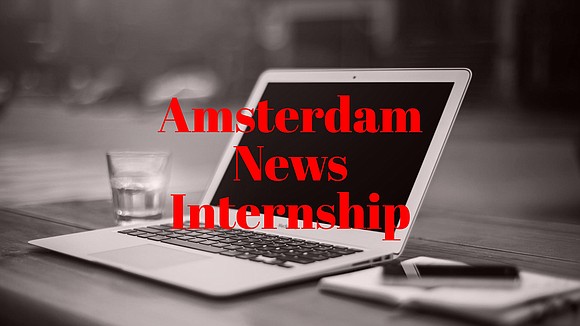 We're looking for Editorial, Photography, Web and Social Media interns. If you're interested, please email submit your resume, cover letter, LinkedIn profile and three writing samples to our internship coordinator at internships@amsterdamnews.com.
Successful interns must possess the following skills:
A passion for journalism and a passion for writing about the Black community
The energy to research and pitch stories
Ability to multitask
Strong writing and communication skills
Ability to work independently
Ability to directions
Attention to detail
Amsterdam News Interns must be located in NYC. Spring internships are for-credit-only and will last approximately 13 weeks, (10-20hrs/week).
Editorial Internship: We are looking for interns to contribute writing, research and online skills to our editorial department. Applicants should have some experience in journalism and journalism or communications majors are preferred.
Web and Social Media Internship: Web interns will work directly under the Web Manager to maintain and grow amsterdamnews.com along with its offshoots. Basic knowledge of HTML and CMS experience is preferred but not required. Social Media Interns will be working with our social media manager in order to maintain and grow our various platforms including Facebook, Twitter, Linkedin, YouTube etc.
Photography Internship: Photography interns, much like editorial interns above, function as reporters and researchers in the newsroom with a photography focus. Photo interns also are responsible for many of the online photo galleries and work-based off event/interview schedules rather than on an hourly, in-office schedule. In the past, there has been opportunities to take celebrity photos.
--
Amsterdam News interns have a passion for journalism and the Black community. They show this by reporting and writing stories that make a difference to the community. If you believe you have what it takes to be part of our internship team feel free to submit your resume, cover letter and three writing samples.
--
More About the Amsterdam News
The New York Amsterdam News was started more than a century ago and has gone on to become one of the most important Black newspapers in the country. The weekly newspaper - geared to the African-American community - remains one of the most influential Black-owned and -operated media businesses in the nation.