AUDELCO noms are out; awards held Nov. 18
LINDA ARMSTRONG | 11/14/2019, 10:47 a.m.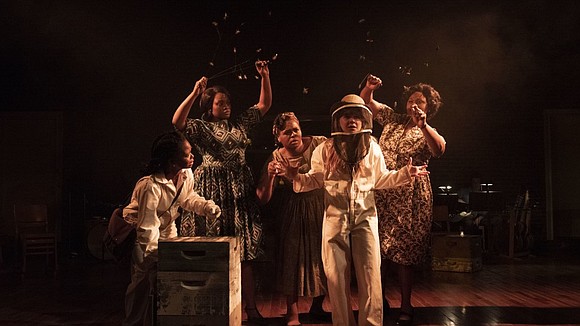 A multiple amount of plays received one nomination. In the category of solo performance, Richarda Abrams was nominated for "First by Faith: The Life of Mary McLeod Bethune" produced by RPR Productions; Helena D. Lewis was nominated for "SHEnanigans" produced by the Wild Project; Dierdra McDowell for "Down to Eartha" produced by MPTP Productions; Bill Posley for "The Day I Became Black"; Brenda Pressley for "Proof of Love" produced by Audible in association with New York Theatre Workshop and Malaika Uwamaboro for "Miracle in Rwanda" produced by Magis Theatre Company, Acuity Productions and Broadview Phoenix. Other singular nominations were given including "Fairview" produced by Theatre for a New Audience, in the category of playwright—Jackie Sibblies; "Coriolanus" produced by The Public Theater, for featured actor in a play—Teagle F. Bougere; "The B-Side: Negro Folklore from Texas State Prisons" produced by the Wooster Group, outstanding musical director—Gareth Hubbs; "The Key Game" produced by Banana Boat Productions/New Perspective Theatre Co., outstanding ensemble performance; and "Lockdown" produced by the Rattlestick Theatre, lead actor in a play—Keith Randolph Smith.
To attend the AUDELCO Awards or see more information about it visit http://www.audelco.org or call 212-368-6906. Tickets can be purchased at the Tribeca Performing Arts Center, box office hours are Tuesday-Saturday, 12 p.m.-6 p.m. or you can call 212-220-1460. VIP tickets are $125, general admission tickets are $75.