Harlem Stage, other Harlem orgs launch Harlem DocFest
NADINE MATTHEWS | 11/14/2019, 10:14 a.m.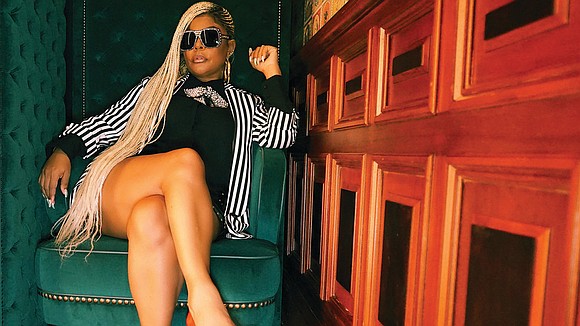 In an interview with the AmNews, Monique Martin, director of programming at performing arts center Harlem Stage, declared, "We are in a renaissance now. People talk about the Harlem Renaissance, but we are in another renaissance where people are finding ways, through technology and community, to make a lot of interesting work in music and film." It is her excitement about this development, in part, that made Martin eager to partner with a number of other Harlem-based organizations to put on the first Harlem Doc Fest.
Harlem Stage will host the opening night of the Double Lens: Harlem Doc Fest, a documentary film festival that explores the cultural richness and history of Harlem along with critical issues impacting the community. The curated festival will run from Friday, November 15 through Sunday, November 17 and will feature both full length and short documentary films at screenings at a number of Harlem locations. There will be, in addition, conversations with filmmakers, actors, and scholars.
Martin makes it clear that one of her overarching goals when she joined Harlem Stage was to strengthen for the 21st century Harlem's status as a cultural epicenter. The Harlem Doc Fest is one way in which she plans to accomplish that. "This organization has such an esteemed history in its commitment to amplifying the voices of artists of color. And this film festival is an example of the expansion of what that means in partnering with our uptown our cultural partners."
Martin sees the Harlem Stage as a destination for those who want access to limited distribution films in addition to popular fare. "We love Magic Johnson Theater and all the films they show there but we also have a lot of filmmakers and thinkers and creators that are creating short-form films, and films that aren't going to have a commercial run. So we want to see ourselves as a home for them."
Noticing from the beginning of her tenure two years ago that Harlem Stage was uniquely positioned to provide a space for screening film, she reached out to film organizations in the area. This included Maysles Center and City College's Documentary Film Forum. "We have a beautiful venue," she says, "and we have a beautiful screen. It's a wonderful venue for film, and not all art centers lend themselves to film [screenings]."
Harlem Stage has in fact previously worked with one of the filmmakers whose movies will be in the festival, at an event presented for young people in the Harlem community. Martin explains, "We actually had Lisa Cortes in conversation with jazz and hip hop artists talking about scoring for film. Cortes' 'The Remix Hip-Hop X Fashion' will be the Harlem DocFest opening night film."
Other institutional partners for Harlem DocFest are Maysles Documentary Center, New York Latino Film Festival and Third World Newsreel.
Andrea Weiss is founder and director of the Documentary Forum at City College, which runs a popular documentary film screening series among other things. Weiss reveals that knowledge of the types of films that appeal to Harlemites was taken into account as she considered what films to include in the festival, but did want them to have broad appeal. "Between Documentary Forum and Maysles and Latino Film Festival," she explains, "each of us has developed our audiences and we wanted to show films that were of interest to them but we also didn't want to make it too narrow or too local."