URBAN AGENDA - NYCHA Dilemma: Moving ahead by working with communities?
David R. Jones, Esq., President and CEO of the Community Service Society of New York | 11/14/2019, midnight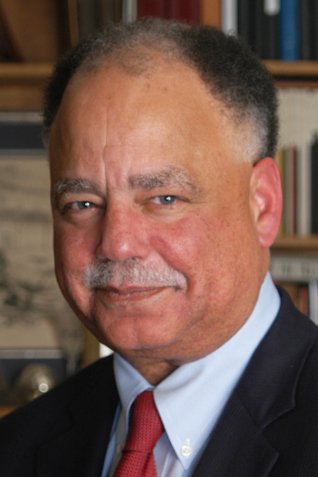 Public housing residents continue to struggle with disastrous living conditions, while the NYC Housing Authority (NYCHA) is struggling to meet its management responsibilities and address a daunting $32 billion backlog in capital needs over the next decade. Since 2008, the backlog has escalated from $6 billion, the combined result of accelerating deterioration in aging developments and persistent inflation in hard repair and replacement costs. The increase makes clear that the longer we wait, the more it will take to preserve our public housing.
Small wonder that last December, under the threat of federal receivership, NYCHA mounted an aggressive 10-year Plan 2.0 to raise $24 billion. Its major thrust is the conversion of 62,000 units—over a third of its housing—from NYCHA ownership/management to public-private partnerships under a long-term land lease held by the authority. This component is estimated to generate $10 to 12 billion. At the same time, the Infill program to build about 7,500 mixed-income housing apartments on underutilized NYCHA land—30 percent of them affordable--is expected to yield another $1-2 billion.
While residents do not have the formal power to veto NYCHA plans, their concerns about privatization, the loss of open space, and potential gentrification, have succeeded in gaining enough political support to stalemate several of the Infill proposals. When NYCHA comes knocking at their doors with a plan, no matter how conscientiously the authority engages residents, it tends to be perceived as "steamrolling" its plans over the community.
The question is how NYCHA can move forward to generate the capital it needs, while it takes the time to work and plan with affected communities to build a consensus around the best preservation options to pursue. What's happening now in Chelsea, in response to NYCHA's controversial plan for Fulton Houses, may represent a model for a more collaborative community process worth replicating, even if it causes some delay.
Fulton Houses and the NYCHA Chelsea Working Group
Last April NYCHA's plan for Fulton Houses was made public. Fulton is a 945-unit tower-in-the-park complex built in 1965, located in the heart of the high-demand, trendy Chelsea neighborhood. The plan's complexity and staging are unprecedented: First, a 100-percent affordable "replacement housing" building would be constructed on site, to absorb resident displacement from Fulton that would result from the planned demolition of two low-rise buildings (72 households). Mixed-income (30 percent affordable) residential towers would be developed on the cleared sites. The existing Fulton development would undergo RAD conversion and transfer to private management. The sale of development rights to adjacent property owners is also in the mix. The plan would generate the $344 million needed to address the 5-year capital need at both Fulton and nearby Chelsea-Elliott Houses. Resident leadership had been consulted about the plan prior to its release and were supportive. Despite the complexity of the plan, NYCHA set an October deadline for release of the Request for Proposals (RFP) to solicit developer interest.
In May NYCHA staff held four large community meetings to engage residents, outline the plan's concepts, and respond to questions and concerns. The meetings were accompanied by demonstrations from a small but vocal group called "Fight for NYCHA," which received substantial media attention. The anxieties and fears grass-roots residents had about the plan—displacement, gentrification, privatization—were registered with elected representatives in the district, including Congressman Jerrold Nadler, City Council Speaker Corey Johnson, and Manhattan Borough President Gale Brewer.