Winter festivals for cold-weather getaways
SHERYL NANCE-NASH | 11/14/2019, 1:17 p.m.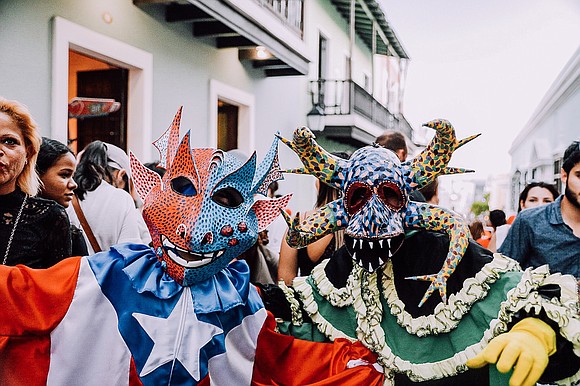 Frozen Assets Festival—Madison, Wisconsin; Feb. 1-2, 2020
The place to be the first weekend of February is The Edgewater Hotel, an urban resort on Lake Mendota in Madison. Who cares about the cold? Bundle up for the 5K Run/Walk on the Ice, the Fat Tire Ride on the Ice, kite flying and ice fishing demonstrations. Don't miss the ice-skating demonstration on The Edgewater's Grand Plaza Ice with local Olympians showing off their skills. Another must be the Benefit Party at The Edgewater.
Sweetheart Festival—Loveland, Colorado; Feb. 14-15, 2020
How can you go wrong with a festival that celebrates love of many things—family, romance, entertainment, beer, sweets, running and fun? Highlights include a new love lock sculpture that will be unveiled and available for people to lock their love during the festival, Special Effects Laser Light Show, live entertainment and the Palace of Sweets featuring local candy and dessert makers. Hit the For the Love of Beer Tent, showcasing Loveland craft beer and the official Loveland Valentine beer. There's Kids Street with rides and activities, the Sweetheart Classic 4-miler and more. While in town, head to Chapungu Sculpture Park for Zimbabwe stone sculpture, the largest permanent exhibit of Zimbabwe stone sculpture in the U.S. Get some spicy Cajun at Mo Betta Gumbo, or wood-fired pizza at Origins.
World Snow Festival—Grindelwald, Switzerland; Jan. 20-25, 2020
The World Snow Festival in Grindelwald brings international artists together to create sculptures out of massive blocks of snow that are tallied by judges based on topicality, originality and skill, as well as public opinion. While there, don't miss the longest sled run in Europe, Big Pintenfritz, which is 15 km long and runs from Faulhorn to Grindelwald.