Redemption: Cyntoia Brown Finds Her Voice
Nsenga K. Burton, Ph.D., NNPA Newswire Entertainment and Culture Editor | 11/18/2019, 9:49 a.m.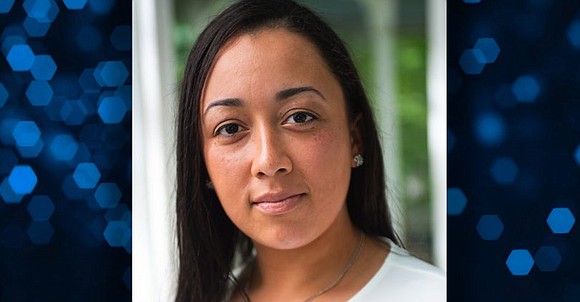 To say Cyntoia Brown's life has been complicated is an understatement. Brown is a young, black woman sentenced as an adult to life in prison when as a teenager, she killed Johnny Mitchell Allen, a 43-year-old man, who had solicited her for sex. Brown maintained she killed Allen in self-defense after he purchased her from a pimp and later appeared to be reaching for a gun to kill her. Prosecutors insisted Brown robbed and murdered Allen in cold blood.
Brown was supposed to spend 51 years in prison before she could even be considered for parole but her precarious case caught the attention of criminal justice reform activists, A-List celebrities and eventually Bill Haslam, the Governor of Tennessee.
Upon learning of the details surrounding Brown's case and calling on a higher power, the former governor granted Cyntoia Brown full clemency August 7, 2019, releasing the 31-year-old from the Tennessee Women's prison. Brown who once had given up hope after losing all of her appeals, had been granted "mercy" in a socio-political climate that readily demonstrates anything but mercy or empathy towards black women.
Brown, who strengthened her relationship with Jesus, found a God-fearing husband and the importance of education while in prison, set about to making her new lease on life count by continuing to do what she calls "God's work" and share her story in order to help others.
One of the many ways Brown is sharing her story is through her book, Cyntoia Brown: My Search for Redemption in the American Prison System (Simon and Schuster).
Brown's book offers a detailed look at Brown's life behind bars and her traumatic childhood, which Brown attributes to the unfortunate direction of her early life. When speaking with Brown, it is clear she is getting used to her newfound freedom and has not had the privilege of thinking too far into the future.
Her answers to the questions are short and to the point and focused on the past and the here and now. When asked what motivated her to write a book, Brown states matter-of-factly, "God."
"I prayed and felt that it [writing the book] was necessary. God gives us testimony so we can share them and not so we can sit on them," Brown offers. The discussion of time is a constant in Brown's answers.
She is a young woman who has gone from having nothing but time with a life sentence, to a new world where everyone wants some of her time.
Brown has a clear understanding that time is of the essence and she has to capitalize on new-found fame and empathy if she is going to help young girls struggling in their young lives just as she had when turned out as a child.
How might her life have been different if she knew at a young age there was more for her? "I know that a lot of people have been through what I've been through, so I felt it was necessary for people to see representations of their own experiences," Brown says. "They need to know there is help out there for them."