Brooklyn has been slow to cash in on fan's expectations
VINCENT DAVIS | 11/21/2019, 1:29 p.m.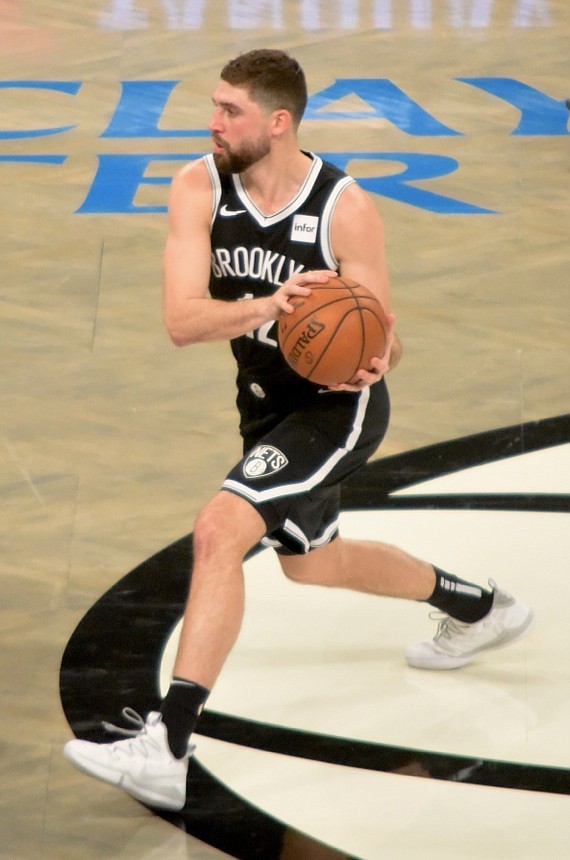 Maybe it's the road trip. Maybe it's daylight savings time. Maybe it's a combination of the two, but the Brooklyn Nets have been slow to cash in on all of the perceived expectations that this new season has brought.
Since the season began, there's only been one Brooklyn win streak, two games, last week: the New Orleans Pelicans at home and the Portland Trail Blazers, a premier team on the road. The Portland win was even more monumental because they fended off a 60-point night by Damian Lilliard. But Brooklyn's two steps forward led to three steps back.

Brooklyn lost three in a row, the second, third and fourth game of their first extended road trip. A 26-point loss in Phoenix, a 5-point loss to Utah, and an 8-point drop in Utah.
Their three leading game scorers, Kyrie Irving, Jarrett Allen and Spencer Dinwiddie off the bench, each scored 17.
Irving sat out Saturday's game against the Chicago Bulls due to a shoulder injury. He was replaced in the line-up by Dinwiddie who led all scorers with 24 points, 20 in the fourth quarter.
"He took over," said Kenny Atkinson, Brooklyn's head coach about Dinwiddie's fourth quarter dominance.
Joe Harris added 22 plus 8 assists to help end the Nets' consecutive losses. A 117-111 win.
"Your best player's out," Atkinson noted, "And everybody steps it up a level. It's really a boost to our morale." But that boost was short lived. It lasted until the end of the first quarter of Monday's home game against the Indiana Pacers.
Tied at 18-all, with Irving sitting the bench because of his shoulder and Caris LeVert waiting for his thumb to heal, Brooklyn completely loses it in the second quarter, getting blown out 41-17. The third quarter was more respectable, 33-26, Brooklyn, but the Pacers' 31-18 fourth quarter run closed the door on Brooklyn. A 115-86 loss.
"There's a lot of it that's out of your control when you're playing, but the things that are in your control are competing every possession, playing hard every possession, having that sense of energy," said Harris. "A lot of that stuff isn't there for us right now."
With a home game against the Sacramento Kings tomorrow night (Friday), the New York Knicks in Manhattan on Sunday, and a road game in Cleveland against the Cavaliers on Monday, three teams that are also struggling, Brooklyn has an opportunity to reach 500 in the standings and improve on the things within their control: competing every possession, playing hard every possession, and having that sense of energy, and urgency.