Don Letts talks 50th anniversary of Trojan Records, history of reggae & punk
JORDANNAH ELIZABETH | 11/21/2019, 10:41 a.m.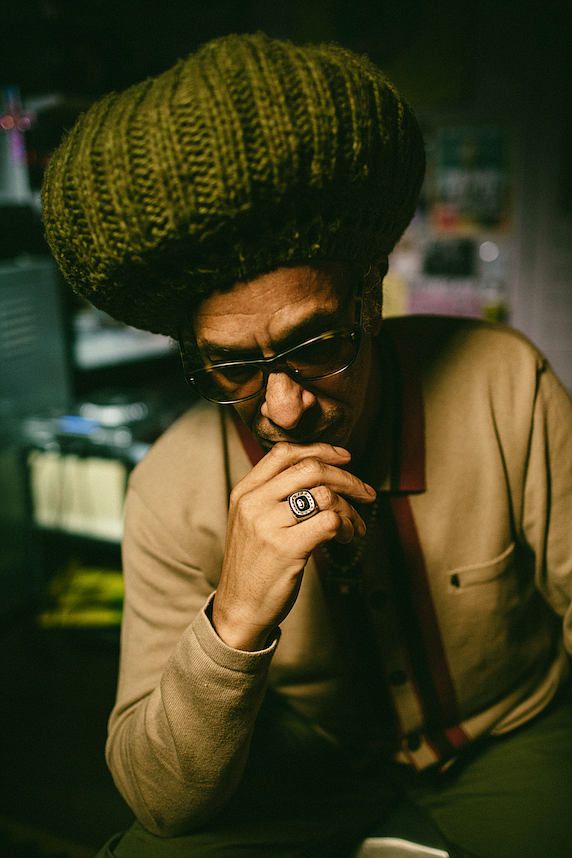 [Nick Davies] did an excellent job with "[Rudeboy]". In making Trojan, that story was a tough call because there is no archive of that period. There's hardly any still pictures. The detail that he put into the reconstructions, all those brothers that he put in the film actually looked like people they were portraying.
AmNews: Why did you decide to document the emergence of reggae and punk in the '70s to the present via your documentaries and music videos?
Letts: I don't really see it as my job to document anything. I was just filming the sh-- that turned me on. And in 1971 I saw Jamaica's famous music film, "The Harder They Come" and I dreamt of becoming a filmmaker. In the early '70s, for a young Black man to become a filmmaker was a ridiculous idea. Six years later, we had the whole punk rock explosion in the UK. To me, the most interesting aspect of punk rock was the whole idea of do-it-yourself.
So, when my white friends were picking up guitars, I wanted to pick up something too. So, I picked up a movie camera and started to film the things that interested me. That gave birth to me being the filmmaker I am today. It was informed by Jamaica and inspired by punk rock attitude. It's about passing on the energy that made me who I am. That's why I made documentaries about people like Sun Ra [and] Gil Scott Heron, or George Clinton, or Lee Scratch Perry.
AmNews: What advice would you give a young filmmaker of color who's trying to break into the industry today?
Letts: There's a favorite quote of mine that I heard from an old Western movie where a young gun slinger was asking an old gunslinger for tips on how to be better, and the old gunslinger said, "Draw fast, shoot straight and don't hit the bystanders." I'm giving that as a metaphorical example, not a literal one. For some reason, that always struck a chord with me. It's good advice for any young creative: you set your [goal] in your sights, you aim for it and try not to be a dick on the way. Ultimately, it's all about having a good idea and the motivation.
There's technology out there these days where you can express yourself. When I was young, 3 minutes of film cost me 20 pounds. That was a lot of money but it was the best education I ever got, and it made me very focused.
AmNews: Do you think there's been progress for the Jamaican community in the UK?
Letts: We changed the very idea of what it means to be British, girlfriend. From the minute my parents came over in the '50s, our culture has totally changed the dynamic of what it means to be British through music, through fashion, through style and attitude and food. It's a testament of the power of culture and what brings people together. I'm living proof that that dynamic works. I found that it's our differences that bring us closer together, it's not about being the same.