Martin Luther King III comes Uptown for 'When Harlem Saved A King' documentary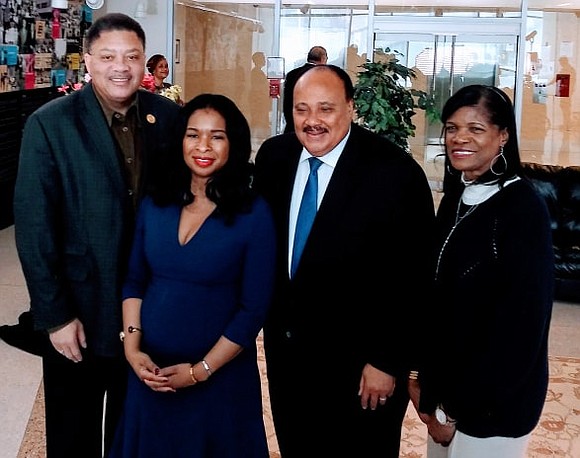 On Friday, Nov. 15, 2019 Martin Luther King III and his wife Arndrea Waters King came to Harlem New York to be interviewed for the highly anticipated documentary, "When Harlem Saved A King." This documentary depicts the 1958 stabbing of the late Dr. Martin Luther King Jr., by a mentally ill Black woman named Izola Ware Curry.
The interview took place in Harlem Hospital, the very place his father's life was saved 61 years ago. Although Martin Luther King III was only 1-year-old when the attempted assassination took place, he is heard saying, "I was able to spend 10 more years with my father because of the heroics at Harlem Hospital who saved his life."
Al Cohen, executive producer, states, "I am extremely proud and grateful for the opportunity to bring this story, this forgotten piece of history to the forefront." While they already have a detailed book available to all via Amazon.com "The Untold Story of Izola Ware Curry; When Harlem Saved A King," Al Cohen and his team are working on a children's book, which will be available in all schools come 2020.