Really, Mike? Mayor eyes Black vote, apologizes for stop and frisk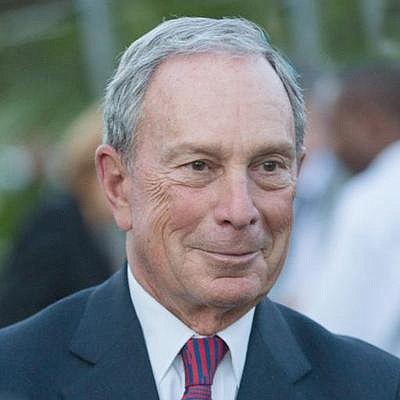 Michael Bloomberg served as mayor of New York City for 12 years. He changed the laws to get those last four years. Black and Latinx New Yorkers were subjected to a policy that made them guilty for existing. What's Bloomberg's response to this?
My bad.
With rumors circulating that the mayor will announce his candidacy for president in a couple of days, he's made the rounds reflecting on his tenure as mayor and admitting things that he did wrong. One of those wrong things was a policy that singled out Black and Brown bodies—stop-and-frisk.
"Over time I've come to understand something that I've long struggled to admit to myself," said Bloomberg while speaking at the Christian Cultural Center in Brooklyn. "I got something important wrong. I got something important really wrong. I didn't understand back then the full impact that stops were having on the Black and Latino communities. I was totally focused on saving lives, but as we know, good intentions aren't good enough.
"I was wrong and I'm sorry," said Bloomberg.
One can accuse the former mayor of being cynical. One can also accuse the mayor of waiting for an atmosphere convenient enough where he could apologize. However, New York Civil Liberties Union Executive Director Donna Lieberman just wants Bloomberg's actions to speak louder than
his words.
"For Bloomberg's apology to be taken seriously, he would need to take concrete steps to make amends and begin to repair the tremendous violence and harm he caused Black, Latinx and other New Yorkers of color over his 12 years as mayor," Lieberman said.
Under stop-and-frisk, New York City police had the authority to stop anyone in the street and detain them if they were suspected of committing a crime. Black and Latinx people took the brunt of that policy.
According to a report released earlier this year by the NYCLU, "Young Black and Latino males between the ages of 14 and 24 account for only five percent of the city's population, compared with 38 percent of reported stops. Young Black and Latino males were innocent 80 percent of the time," and "Black and Latino people were more likely to be frisked than whites and, among those frisked, were less likely to be found with a weapon."
The report also showed that Black and Latinx people were disproportionately stopped regardless of the neighborhood's demographic makeup. In places like Kips Bay and Murray Hill in Manhattan, Black and Latino people were 75% of the people stopped by police. Both demographics collectively make up only 8% of the residents there.
In a statement, New York City Mayor Bill de Blasio's press secretary said Bloomberg's apology should have happened years ago.
"We're glad Bloomberg finally realized what we've known all along," said the press secretary. "While it may now be convenient to him to apologize, it's too little, too late. An apology does nothing to reverse the years of harassment experienced by Black and Brown New Yorkers across the city. Under this mayor, we've ended the racist policy and the city has gotten even safer."