Sondland: Quid pro quo? 'Yes,' he said
Herb Boyd | 11/21/2019, 11:34 a.m.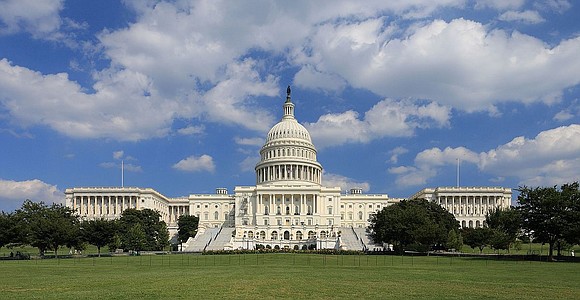 Gordon Sondland, the U.S. ambassador to the European Union, on the fifth day of House impeachment hearings on Wednesday in the nation's capital, confirmed that there was a quid pro quo demand by Trump to get Ukraine President Zelensky to pursue investigations of the Bidens in order for the promised U.S. military aid to be delivered.
Sondland explained that he and his colleagues were following Trump's orders through his emissary and personal attorney Rudy Giuliani. "Mr. Giuliani's requests were a quid pro quo for arranging a White House visit for President Zelensky," the ambassador said. "Mr. Giuliani demanded that Ukraine make a public statement announcing investigations of the 2016 elections/DNC server and Burisma."
The ambassador said he knew "that these investigations were important to the president."
During his testimony, Sondland, a hotelier and major donor to Trump's campaign, said he did "not want to work with Mr. Giuliani. We all understood that if we refused to work with Mr. Giuliani, we would lose an important opportunity to cement relations between the United States and Ukraine. So we followed the president's orders."
Sondland did not dispute the testimony of David Holmes and what he said he overheard during a telephone conversation between Sondland and Trump and that he was more interested in the Bidens than the Ukraine situation. Pressed by Adam Schiff, chair of the House Intelligence Committee, Sondland admitted that he never took notes during his conversations and meetings with top diplomats and individuals involved in the current probe. "So their notes may be better than your memory?" Schiff asked. "Sometimes," Sondland answered.
Sondland reiterated that there was an explicit quid pro quo. "I know that members of this Committee have frequently framed these complicated issues in the form of a simple question: Was there a 'quid pro quo?'" Sondland said. "As I testified previously, with regard to the requested White House call and White House meeting, the answer is yes."
Much of his testimony hinged on the role of Giuliani in the whole affair, and now it becomes a matter of whether Giuliani will be subpoenaed and if Trump will throw him under the bus. Giuliani didn't think that would happen, "and if it does, I have insurance."
At least four to five more witnesses are slated to appear before the Thanksgiving break according to sources familiar with the proceedings, and it's difficult to believe they will provide information more revealing than what was delivered on Wednesday. But like so much that has unfolded, who knows?