Ashley's Aquarian Age: November 28 - December 4
Ashley Brockington | 11/27/2019, 10:47 a.m.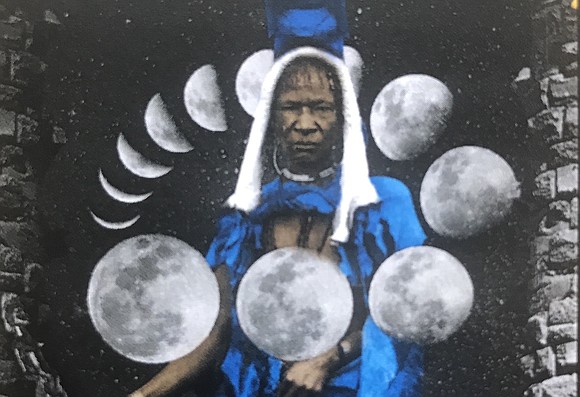 Venus, the planet of love, art and connection, has moved into pragmatic Capricorn. This helps us all to focus on whatever it is we want to build. If there was a Golden Door with a brilliant sign marked "YES" on it, and whatever you wanted would greet you on the other side, what would you call in? The energy is here for making your dreams your reality. So spend some time every day imagining what it is you want the universe to say yes to!
ARIES: It's a great time to go after exactly what you want at work. Is there a world where you start a project with your significant other? Romance at work is another way this transit could show up in your life. Concentrate on next steps while keeping your eye on the long-term prize.
TAURUS: The time is now for stretching outside of your professional comfort zone. Grow the business. Expand your services. Don't own your business? If you've ever fantasized about becoming an entrepreneur, the time is now. What steps can you take to seed your own business? Even if it's research, get started.
GEMINI: Take your love of conversation and social connection to a deeper level. Venus is cruising through your house of deep personal connection. This is good for relationships of a personal nature but also of a financial nature. The motto here is "long-term growth." Challenge yourself to listen deeply.
CANCER: With Venus in the house of one-on-one relationships, you're kind of the belle of the ball. If there is someone that you fancy, make a move. A subtle graceful move. This is a wonderful time to align your mind with your partners and to make something beautiful together. The same goes for friends.
LEO: Pay attention to your work relationships. They are the key to your long-term growth on the job. Also, get a gym buddy and get back to work on that beautiful body of yours. Eating clean and sweating regularly are going to give you that inner glow befitting of a Leo.
VIRGO: Venus in your fifth house of romance suggests that Virgos are going to have a very merry holiday season. The fifth house also rules risk. So, if you are taking romantic risks, make sure that you are ready to accept any consequences. Get your freak on, Virgo, we know you want to.
LIBRA: Venus in the house of the home has you feeling glamorously domestic. Hang the lights and simmer the mead. You are the queen of your castle and you're also the head designer in charge. So spread beauty all around your crib and fill it with your friends. You just might find love at your own party.
SCORPIO: Venus is lighting up your social sector so get out to those holiday parties and network. You are blessed with charm and the bees are buzzing all around you. You are the sweetest smelling flower in the garden so get flirty and have all the funs.