So much more to explore at Myrtle Beach
SHERYL NANCE-NASH | 11/27/2019, noon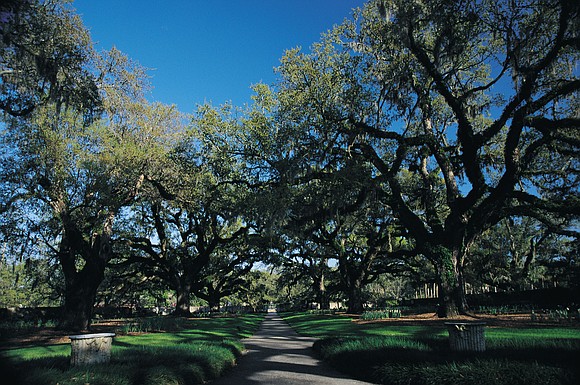 Myrtle Beach draws you to its shores. The 60 miles of sandy beaches stretch from Little River to Pawleys Island and includes 14 different communities. When people think Myrtle Beach, what often comes to mind first is the beach, the boardwalk, golf, the SkyWheel, water parks, boat rides, kayaking, paddle boarding, Ripley's Aquarium, and all the liveliness of "the strip," the area of Ocean Boulevard in between the site of the old Pavilion on Ninth Avenue North and the Family Kingdom Amusement Park at Fourth Avenue South.
For sure, there is much fun to be had in those well-traveled places, but there's plenty more to Myrtle Beach and nearby. Make sure you get the full experience.
Here's a guide to encourage you to do just that.
Go green at Brookgreen Gardens
You've not seen anything quite like this. The Brookgreen Gardens in Murrells Inlet, south of Myrtle Beach, is a national historic landmark. It's a combination of art, nature, and history. Brookgreen was the first public sculpture garden in America when it was incorporated in the 1930s. It gets kudos now for having the largest collections of American figurative sculpture in the U.S. in a garden setting, three galleries and a storage and research facility. It is home to more than 2,000 works by 425 artists. The Botanical Gardens was recently named one of the Top 10 Botanical Gardens in America. It is more than 9,000 acres. There's also a zoo, butterfly house, children's sensory trail, picnic area, ponds, and more. Make sure you check out the new Gullah Geechee Gaardin, a new permanent outdoor exhibit that shines the spotlight on Gullah history, cultural values, and more.
Soak up history in Georgetown
About an hour's drive south of Myrtle Beach is the charming, historic waterfront city of Georgetown. It's like a throw back in town with the live oak lined streets. It's home to the Gullah Museum. Don't dismiss the small building it's in. Do stop in to get a lesson in all things Gullah, via quilts, artifacts and Black collectibles. Museum Co-founder Verellen "Bunny" Smith Rodrigues gives tours of historic Gullah sites from North Myrtle Beach to Charleston. He is a native Gullah speaker and a native of Georgetown. Even if you have him show you around town, you can see a former slave market, the home of Joseph Rainey, the first African American elected to Congress after Reconstruction, and a traditional prayer hall. Elsewhere in Georgetown you can find boat, history and ghost tours and great food. One spot to hit is the River Room. It's a dockside restaurant where the vibe is relaxed. You'll love the Cajun Gumbo, the fried porkchops, shrimp and grits, or anything else on the menu.
Visit the Art Museum of Myrtle Beach
Yes, there's an art museum in Myrtle Beach. It's free and definitely worth a look-see. You might not expect to see top talent in a beach town's small museum, but you will. There are interesting exhibits like "Collection Connections/A Visual Exploration of Southern Heritage," on display until April of next year. You'll dig the work of Southern artists who tell the story of the south in fabric quilts, photographs, historical prints, maps and more.