URBAN AGENDA - Stop Depending on Police to Address the Poor: Expand Fair Fares
David R. Jones, Esq. | 11/27/2019, 10:05 a.m.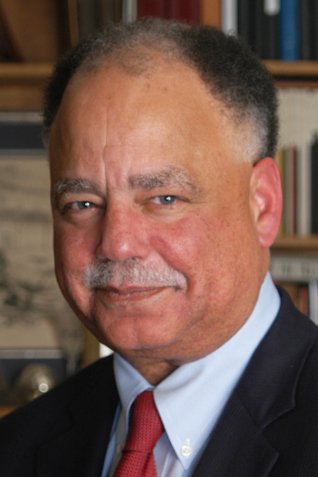 New York City has a great opportunity to dial down the worrisome battle underway between the poor and police on the Metropolitan Transportation Authority's subways and buses. It is clear to everyone involved that the problems of fare evasion and homelessness are driven in large part by poverty. The time has come to get serious about investing in a humane solution. And it appears that help is on the way.
First, a few words about "solutions" that won't work. The New York Police Department, whose job is to control crime in the transit system, is targeting homelessness and fare evasion, which the MTA says cost the transit systems $215 million last year. It is a long-standing reflex to criminalize poverty, to flood the zone with police and to tell the public to breathe easily as the number of summonses and arrests skyrocket. Overwhelmingly, black and Latinx New Yorkers are swept up in this enforcement. The plan is to add 500 more police officers to keep this machine moving.
But this proposal is based on assumptions we don't think bear out. Fare evasion is often about income inequity, not lawlessness. Truth is, many of our fellow New Yorkers simply cannot afford a MetroCard's $2.75-per-swipe along with other essentials, such as paying rent or buying food. For them, fare evasion is sometimes a necessary, terrifying choice.
And, increasingly, they are paying a heavy price for that choice. While arrests have gone down by almost half this past year, NYPD fare evasion enforcement is up 50 percent: police have issued 21,000 more civil summonses for fare evasion in 2019 than in 2018. It's better on balance for a person to owe a civil fine than to be arrested and face the criminal justice system and its consequences, but financial hardship can make paying this fine – $100 – an impossibility.
So, are more police officers really going to help? Probably not, because financial hardship drives fare evasion. And that simple fact undercuts the wisdom of continuing to address fare evasion and homelessness by simply stepping up enforcement that targets black and Latinx commuters, who make up the lion's share of those arrested or issued summonses.
Instead, the smart solution is to invest in transit system affordability by expanding and expediting access to the Fair Fares program, which has to date provided half-priced MetroCards to about 92,700 low-income New Yorkers. In recent weeks a growing number of New York City Council members have wisely called for more funding for Fair Fares, and the Mayor has heeded this charge. In January, Fair Fares will be open to an estimated 700,000 residents with incomes at or below poverty. We applaud this initiative – it will have life-changing impact for people who simply can't afford to ride this city's subways and buses.
Congresswoman Nydia Velazquez (D-NY) has gone a step further, proposing the "Transportation Equity Act," which would set up a $1 billion annual federal grant program to provide free public transportation for people over the age of 60, the disabled and people whose income is at or below 300 percent of the federal poverty level of about $25,000 a year for a family of four.