Chancellor Carranza talks about plans for NYC public schools
NJERI MCPHERSON | 10/3/2019, 4:55 p.m.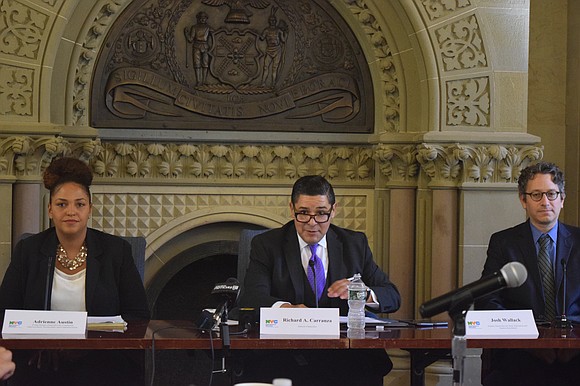 Another issue that perhaps feels more pertinent than curriculum and admission tests, is the national concern of bullying and hate speech. With what some call a mental health crisis in today's schools, finding solutions to bullying is crucial.
"There is zero tolerance for bullying, and zero tolerance for any kind of hate crime," says Carranza. "Let me be clear, it does not help that we have an occupant in the executive branch that uses hate speech on a regular basis, we have seen across the country an increse of instances of bullying, of xenophobic comments, of hate speech and hate actions…part of it is the environment that has been created by that retorhic that comes from Washington, D.C."
The Department of Education has set in place tools and resources to decrease bullying, including a monitored online portal where parents can report instances of misconduct. Moreover, the chancellor has claimed the addition of social workers and counselors on campuses, as well as working closely with the office of immigrant rights, the office of human rights, and the NYPD. In all of this effort to address bullying, there is still the question of how teachers are trained to intercede for students when instances of bullying are seen—as it is unlikely that every instance of bullying will be reported online. But, the chancellor did not go over this concept in-depth.
"You have the absolute right to be safe, to be secure, and to learn in our schools," Carranza told NYC students. "If anyone or anything is impeding that, we will act aggressively to protect your rights."