Federal judge to Harvard: race-aware admissions process can stay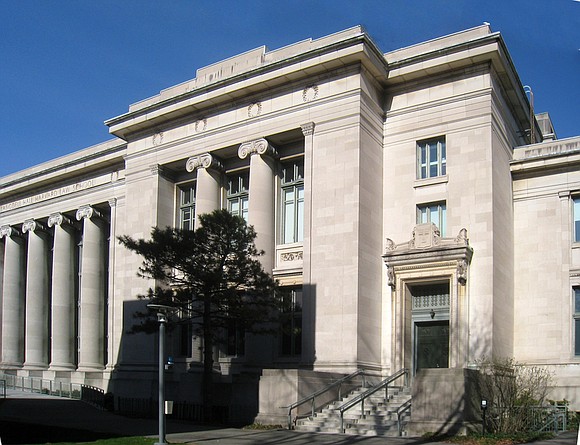 Harvard managed to defeat a conservative challenge on its admissions process.
On Tuesday, Oct. 1, U.S. District Court Judge Allison D. Boroughs ruled that while not perfect, diversity at the Ivy League institution depends on "race conscious admissions." She also said "the Court finds no persuasive documentary evidence of any racial animus or conscious prejudice against Asian Americans."
Students for Fair Admissions, an advocacy group, brought the lawsuit accusing Harvard of discriminating against Asian American applicants in favor of other ethnicities with worse grades. The lawsuit was yet another effort by conservative activist Edward Bloom to try and end the consideration of race in college admissions. Bloom famously tried to set a precedent earlier this decade when he represented Abigail Fisher in a lawsuit against the University of Texas.
"Students for Fair Admissions is disappointed that the court has upheld Harvard's discriminatory admissions policies," said Blum in statement. "We believe that the documents, emails, data analysis and depositions SFFA presented at trial compellingly revealed Harvard's systematic discrimination against Asian American applicants."
The NAACP Legal Defense and Educational Fund, Inc. and local counsel Sugarman Rogers represented more than two dozen Harvard student and alumni groups spanning all races as amici curiae, or friends of the court, in the lawsuit. LDF president and director-counsel, Sherrilyn Ifill, praised the federal judge for acknowledging that Harvard's admissions process was consistent with the law.
"An even greater victory in this case was won by our clients, a multiracial coalition that included Asian American, Black, Native American, and Latinx student and alumni groups, who decided that they would not allow race to divide them," stated Ifill. "In intervening in this case, they advanced the shared goals of equal access and opportunity that undergirds the very concept of race-conscious admissions. Today we salute our clients, whose powerful voices have been so important to a full understanding of this issue and this case."
SFFA sued Harvard back in 2014, believing that the university was using illegal "racial balancing" to meet quotas and holding Asian applicants to a higher standard than other ethnicities. A recent study published in the National Bureau of Economic Research found that from 2009 to 2014, 43% of white students accepted at Harvard were either children of faculty, children of donors, legacy students or athletes.
A coalition of Harvard student groups issued a statement praising the ruling and stating that students are more than just their numbers.
"The court's decision recognizes that students are more than mere statistics and credentials: they are real people with experiences often inextricably linked to their race," read the statement. "As the court affirmed today, race-conscious admissions is a vital mechanism for creating classrooms that reflect the rich diversity of our country. Students of all races benefit from exposure to people from different backgrounds and a broader understanding of the world we all inhabit."
Jin Hee Lee, senior deputy director of litigation at LDF, said that the ruling is an important victory for the struggle in favor of equal opportunity in higher education.