The Giants look toward the Vikings after two uplifting wins
JAIME C. HARRIS | 10/3/2019, 6:26 p.m.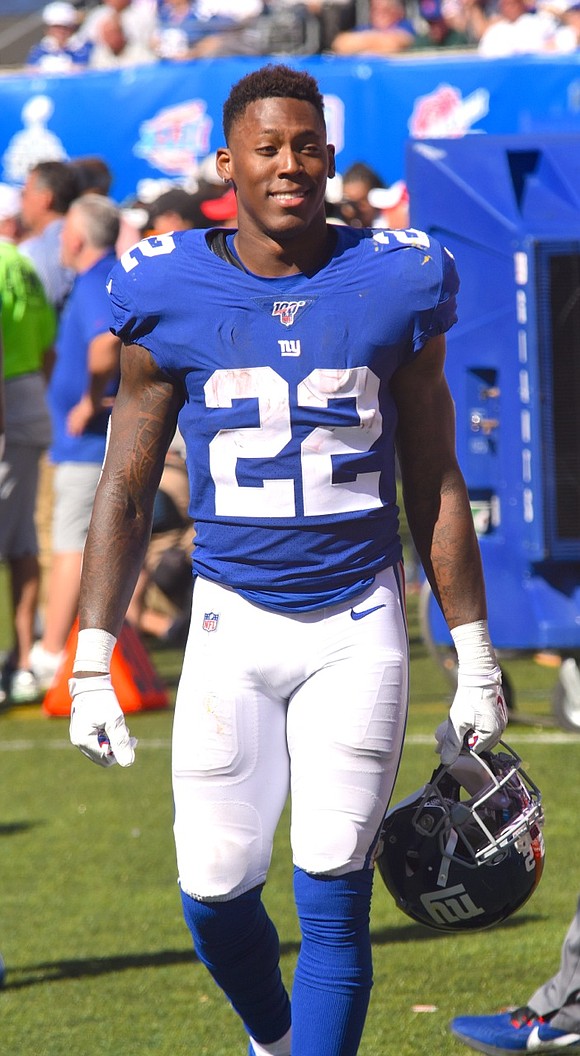 NFL coaches break down their 16-game regular season into four game blocks. They also take a one-game-at-a-time viewpoint. Giants head coach Pat Shurmur isn't looking back at his team's first two losses of this regular season to the Dallas Cowboys (35-17) and Buffalo Bills (28-14) in which they displayed evident deficiencies on defense and an inability to sustain positive consistency offensively.
A switch to rookie quarterback Daniel Jones from former starter Eli Manning shifted the attention from the Giants' poor play to the future of the franchise in Jones. His promising debut against the Tampa Bay Buccaneers in Week 3, in which the 22-year-old from Duke passed for 336 yards, threw two touchdowns and ran for a pair, infused the Giants with optimism. They were also aided by Buccaneers kicker Matt Gay missing a potential game-winning 35-yard kick as time expired in escaping with a 32-31 road victory.
Last Sunday's 24-3 win against NFC East division rival Washington at home at MetLife Stadium was much less strenuous. Washington is a terrible team with an 0-4 record to affirm how badly they have performed thus far. Nevertheless, the win was uplifting for the Giants who last season didn't attain their second victory until Week 10 after going 1-7. This Sunday's matchup against the talented 2-2 Minnesota Vikings at MetLife is expected to be much more challenging.
Following the Giants' dominance of Washington, Shurmur was asked if his .500 team is where he thought they would be entering the season. "I don't know that. This is where I hoped we'd be after today, 2-2," he responded. "We will figure it out from there."
The team was playing without Pro Bowl running back Saquon Barkley, who sustained a sprained right ankle versus the Buccaneers; third-year running back Wayne Gallman was next up and filled in admirably, rushing for 63 yards and one touchdown on 18 attempts. Prior to facing Washington, Gallman only had seven carries in the first three games.
"I feel like I played good," he said in assessing his afternoon. "There's always room for improvement, but just seeing what we did today is a great step for the team and that we're only looking [to get] better from here."
The 24-year-old Clemson product said the exuberant Barkley's Twitter post earlier that morning, proclaiming he would have a big day, caught him off guard and put him squarely on the spot to deliver.
"I don't know why he does some of the things he does," said Gallman laughing. "He told me when I was getting taped. I was like, 'Bro, why would you do that?' So I was like now I've got to show up. But no, he's a little bro. We talked at halftime and he told me what he saw, what he didn't, as I do for him when he's in the game, so, you know I love him, I love what he does. I just want to also contribute."
The good feelings surrounding the Giants were somewhat diminished by the news that impressive rookie inside linebacker Ryan Connelly will miss the remainder of the season with a torn right ACL suffered against Washington. Prior to the injury, Connelly, a fifth-round pick from Wisconsin, had a sack and an interception versus Washington. He was in the starting lineup due to injuries to fellow linebackers Alec Ogletree (hamstring) and Tae Davis (concussion), both whose status for the Giants game against the Vikings is uncertain.