Harlem Harvest Festival 2019
Kysha Harris | Food Editor, @SCHOPgirl | 10/3/2019, 4:48 p.m.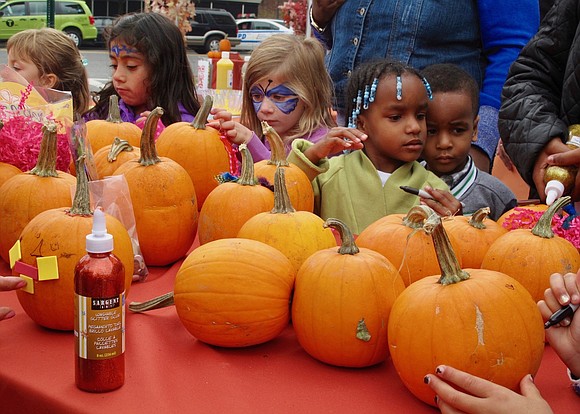 It's back, back, back again! The 10th annual Harlem Harvest Festival goes down this Saturday, Oct. 5, on St. Nicholas Avenue between 117th and 118th streets, 11 a.m. to 4 p.m. Festival creators and organizers, Harlem Park to Park, are excited to showcase Harlem's makers, art and fun!
"We started this event with a long-term vision of establishing a platform for Harlem-based producers to connect with the community directly," said HP2P Executive Director Nikoa Evans-Hendricks. Today, the Harlem Harvest Festival continues to be one of Harlem's premier family events, featuring local products, live music, Harlem's premier baking contest, shopping, food and family fun. The event draws hundreds of attendees each year, and is known as a good place to discover what's new in Harlem.
All of your favorites will return including face painting, The Bubble Man, pumpkin carving and more for the kids, music by Harlem's DJ Stormin' Norman, plus the annual Bake Off for best pie, cake, cookie and brownie. Among this year's participants will be Chef J.J. Johnson's newly opened FieldTrip Harlem, Chef El-Amin's famous fried fish sandwiches and platters, and a curated selection of local harlem vendors, including Little Hot Dog Wagon, Royal Jelly Harlem, Janie Bakes and many more.
Visit harlemharvestfestival.com for more information.