URBAN AGENDA: Policing Poverty at the Turnstile
David R. Jones, Esq., is President and CEO of the Community Service Society of New York | 10/3/2019, 1:30 p.m.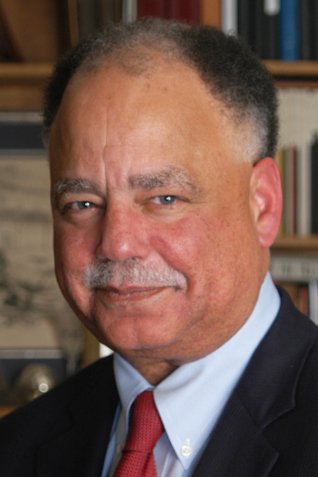 Local Law 47 took effect in December 2017, requiring the NYPD to publicly release data on the number of arrests and summonses for fare evasion by race, sex and age for every subway station. The intent of this law is clear: providing transparency on the NYPD's ongoing practice of targeting black and brown communities for fare evasion enforcement, disproportionately criminalizing poverty in these neighborhoods. The NYPD has yet to comply with this law, a tacit endorsement of broken windows policing as ongoing city policy.
The data released by the NYPD thus far is largely useless for assessing where fare evasion enforcement is happening. In each quarterly data release, there are no arrest totals reported for 462 of the 472 stations in the system. The clearest takeaway from the NYPD data is that they don't want the public to know where they are targeting their fare evasion enforcement.
"It's unacceptable that fare evasion is enforced almost exclusively against people of color," said Council Member Rory Lancman, chair of the Committee on the Justice System, who partnered with my organization in two lawsuits forcing the NYPD to disclose the data.
Last week, a state Supreme Court judge effectively rebuked the NYPD, ordering it to release data on fare evasion arrests and summonses for every subway station. If Mayor de Blasio is seriously interested in addressing systemic racism and leveling the economic playing field, he needs to instruct the NYPD to comply with this law and end its longstanding obsession with aggressive fare evasion enforcement in communities of color.
The court order comes less than a week after a group of anonymous New Yorkers plastered their own, revamped ads about fare evasion across the subway system, urging New Yorkers to take a kinder approach and "swipe it forward" to lend a hand to struggling New Yorkers. These ads were a response to an ongoing MTA ad campaign aiming "to deter – not arrest – fare evaders."
Here's the problem: no amount of ads or police can "deter" struggling New Yorkers from their economic struggles. More than 2 out of 5 working-age New York City adults below the federal poverty level say they're often unable to afford subway and bus fares. The implication that you can deter New Yorkers from evading the fare when they don't have enough money to make ends meet is not only cruel, it discourages them from using transit and sends the message that their economic struggles are a crime.
The MTA's fare evasion campaign is expensive. The ads take up scarce space that could be used to generate revenue. The MTA is also hiring 500 new transit police to address quality of life issues including fare evasion. That's in addition to 500 officers who were reassigned to address farebeating in June. The Citizens Budget Commission estimates the new hires alone would cost $56.1 million in the first year.
Meanwhile, the de Blasio administration is slowly rolling out half-fare MetroCards to eligible New Yorkers through its Fair Fares program, which was first funded in the 2018-19 budget. As of September 24, the city reports 75,122 registered Fair Fares participants. Approximately 700,000 New Yorkers were estimated to be eligible this year based on the original proposal. Both the city and the MTA seem intent on allocating scarce public resources towards punishing poor New Yorkers at the turnstile, rather than towards expeditiously implementing in full the program designed to make transit more affordable. This is criminalizing poverty 101, on the taxpayers' dime.