URBANWORLD 2019 showcases true craftsmanship
LAPACAZO SANDOVAL | 10/3/2019, 3:26 p.m.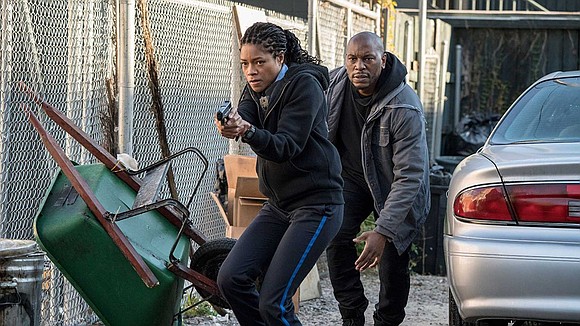 It's a wrap for the 2019 Urban Film Festival, the brainchild of founder Gabrielle Glore (festival director & head of programming, Urbanworld Film Festival) in a year she called "exceptional."
Here are the things about being around creative folks of color: you feel an energy that's almost (almost) indescribable; we are a collective picture of cool in more hues than currently represented in the color spectrum. We are stars and we know it. No red carpet needed but it's always nice when one is rolled out.
The buzz from the 2019 Toronto Film Festival had already begun to formulate anticipation and opinions about director/co-screenwriter Kasi Lemmons ("Eve's Bayou") "Harriet" and "Just Mercy" starring Michael B. Jordan and Oscar winner Jamie Foxx. The displays of artistry in both films deserve recognition.
A Focus Features film, "Harriet" (which opened the festival) is an inspiring and family-friendly biopic about renowned abolitionist Harriet Tubman, who escaped slavery and risked her life to lead others to freedom through the network of safe houses known as the Underground Railroad. The film stars British born, Tony Award-winning actress Cynthia Erivo and is produced by Debra Martin Chase and Daniela Taplin Lundberg. "I wanted to make sure our film is right for families," said Lemmons. "It's important for young people understand and know the bravery of Harriet Tubman."
Lemmons was also a festival ambassador and made it known how much she valued the role, offering this: "I'm thrilled to share 'Harriet' with the Urbanworld Film Festival audience. The experience of creating this film was life-changing for me in so many ways."
Other highlights included Academy and Emmy Award-winning director Roger Ross Williams, HBO's doc "The Apollo"—which chronicles the unique history and contemporary legacy of the New York City landmark, the Apollo Theater and ABC's "mixed-ish" which focuses on Rainbow Johnson's experiences growing up in a mixed-race family in the '80s and the constant dilemmas they had to face over whether to assimilate or stay true to themselves.
But the film that caused the most buzz was " Just Mercy," the true story about the powerful Harvard-educated lawyer Bryan Stevenson (Michael B. Jordan) as he goes to Alabama to defend the disenfranchised and wrongly condemned—including Walter McMillian (Jamie Foxx), a man sentenced to death despite evidence proving his innocence. Bryan fights tirelessly for Walter with the system stacked against them. Also one of the favorites was BET Networks and Tyler Perry Studios' new joint venture BET+, the premier subscription video-on-demand service, and their rollout of Tracy Oliver's "First Wives Club," a funny look at best friends Ari (Ryan Michelle Bathe), Hazel (Jill Scott) and Bree (Michelle Buteau) who reunite to help each other through rough patches in their lives.
The festival closed with Screen Gem's action film "Black and Blue," in which Academy Award nominee Naomie Harris inadvertently captures the murder of a young drug dealer on her bodycam. After realizing that corrupt cops committed the murder, she teams up with the one person from her community who is willing to help her (Tyrese Gibson) as she tries to escape both the criminals out for revenge and the police who are desperate to destroy the incriminating footage.
It's important to mention that the founding partner for Urbanworld is HBO along with key supporters, which include BET Networks as prestige partner, and NBCUniversal, WarnerMedia, Warner Bros. and Screen Gems as premiere partners. Industry partners include ARRAY, MPAA, ABC Studios, UMC: Urban Movie Channel, Directors Guild of America, Producers Guild of America and Writers Guild of America East. The Root, Essence, WNYC and Power 105 are media partners.