All-star roster of dignitaries attend the Rev. Al Sharpton's 65th birthday celebration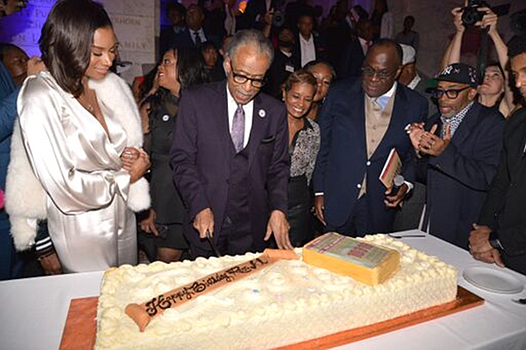 On Thursday, Oct. 3, at the New York Public Library, the Rev. Al Sharpton and his lifelong activism were celebrated at a star-studded celebration and "Party with a Cause." Among the attendees were actors and film producers Samuel L. Jackson, Spike Lee and Robert De Niro, New York Gov. Andrew Cuomo, Sen. Chuck Schumer, former senior aide to President Barack Obama, Valerie Jarrett, New York City Mayor Bill de Blasio, New York City Speaker Corey Johnson, former mayor David Dinkins and many more who attended the Rev. Al's 65th birthday celebration in recognition of the civil rights leader's outstanding contributions to society. The event was co-chaired by Tanya L. Lombard, head of Multicultural Engagement and Strategic Alliances, AT&T, and Michelle Ebanks, CEO, Essence Communications.
The celebration took place in the Stephen A. Schwarzman building at 476 5th Ave. in NYC and its proceeds will support the work of the NAN organization, which was founded in 1991 by Sharpton.