Horoscopes by Ashley's Aquarian Age: October 10 - October 16
Ashley Brockington | 10/10/2019, 11:55 a.m.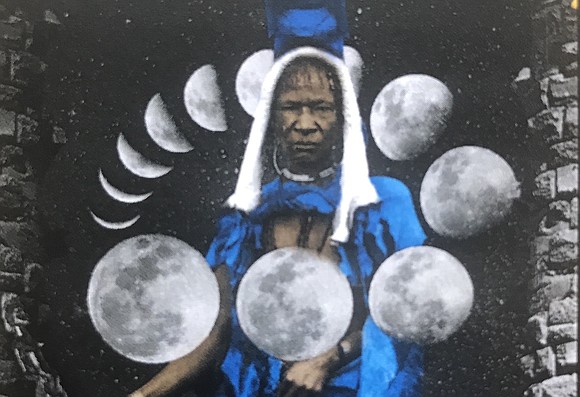 The full moon is upon us on the 13th, dominating the astro-news for the week. The year's only full moon in brash, impatient Aries is in challenging relationship to power-hungry Pluto. Deep breaths and slowing down will help us all not step into shit this weekend. The Sun in Libra opposite the Moon (that's what a full moon is) in Aries suggests that hell is other people. I don't mean to be so dark. It's just…Pluto. On the other hand, or maybe it's the same hand, just farther down the road, relationships can experience fantastic transformation and growth with this configuration. It's not all doom and gloom. Jupiter adds some optimism and even fun to the weekend. He's in a harmonious dynamic with the fiery moon. Read on to see how it affects you!
Aries: You will feel super comfortable in your own skin this weekend. Jupiter is blasting you with big dog energy. But tread lightly, Aries. The square to Saturn is challenging your career zone. So, try not to piss off the boss. With the full moon in your first house, you are definitely feeling yourself. Pluto can get competitive so keep eyes open for friendly competitors. Your fiery get-it-done energy may be misread.
Taurus: Full moon in Aries in the house of secrets suggests that a significant relationship may be coming to an end. It's relationship season after all. And the moon is moving through the house of endings. Transits through this house bring transformation. What is it time to let go of? Allow yourself the luxury of moving at your own pace. Don't jump into anything new.
Gemini: This full moon is highlighting your friend groups, the future and technology. You may be moved to get involved in some artistic collaboration or some new tech group thingy. With Pluto squaring, there are definitely some hidden components. Pluto also adds the potential for change and transformation. So, if your collabs are geared towards activism, change the world!
Cancer: The full moon is culminating in the area of your chart that holds your career and relationship to the public. Full moons are a time of flowering, so hopefully you're feeling appreciated and that career stuff is moving in the right direction. You may be dealing with some weird office politics. Maybe you and a colleague are vying for the same promotion. Jupiter is giving you a leg up from the sixth house of work so things should work out your way.
Leo: The full moon is blasting your expansive ninth house with light giving wonderful energy to the energies of expansion and world travel. Got big ideas brewing? Throw all of your energy into them. And then watch Pluto try to take all the wind out of your sales. Don't worry. Jupiter has got your back and is sending you hot rays of creativity and good luck.
Virgo: Your full moon is a super emotional one with the full moon lighting up the intimate house of shared everything. Shared DNA. Shared body fluids. Shared financial holdings. Whatever binds you to another. Your close relationships are deepening and transforming. But Pluto is in on it and Pluto causes stuff to bubble up from deep, dark places. The ride could be bumpy but Jupiter in the fourth suggests that ultimately, hearts are opening.