A night of sizzling salsa at Lehman Oct. 12
10/10/2019, 11:35 a.m.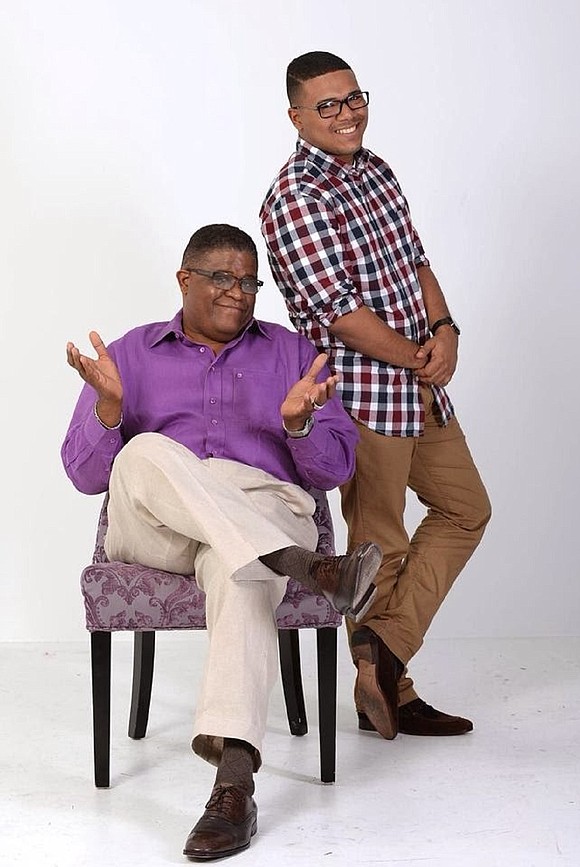 Lehman Center for the Performing Arts and Goya Foods are proud to present Grammy Award winner José "El Canario" Alberto with Don and Peter Perignon in their debut Lehman Center performance for a captivating night of salsa on Saturday, October 12, at 8 pm.
Lehman Center for the Performing Arts spectacular 2019-2020 season celebrates 40 years of excellence in the Center's newly renovated, 2,278 spacious seat concert hall, with a redesigned entrance, lobby, and elevator accessible balcony. Lehman Center is one of New York's top nonprofit performing arts centers and the Bronx's largest entertainment venue serving over 200,000 audience members each season. Eva Bornstein, who is beginning her fifteenth season as executive director of Lehman Center, says, "During this milestone year, Lehman Center proudly welcomes audiences and community members to the top entertainment destination in the Bronx, which is now better than ever. The improvements that have been made will help ensure the comfort and convenience of all who attend our world-class performances and events. Funding for the 15.4 million renovation was in part provided by the Office of the Governor, the New York State Legislature, the Bronx Delegation of the New York City Council, and the Office of the Bronx Borough President. Additionally, we will be continuing our 'Take Your Seat' fundraising campaign, which will give you a chance to be a part of Lehman's history by purchasing a tax-deductible seat(s) in your name or a loved one."
Lehman Center for the Performing Arts is on the campus of Lehman College/CUNY at 250 Bedford Park Boulevard West, Bronx, N.Y. 10468. Tickets for José Alberto on Saturday, October 12, 2019 at, 8 p.m. are VIP$125, $65, $55, $50, $45, and can be purchased by calling the Lehman Center box office at 718-960-8833 (Monday through Friday, 10a.m.–5p.m., and beginning at 4 p.m. on the day of the concert), or through online access at www.LehmanCenter.org. VIP Reception: The Havana Café, Goya Foods and Lehman Center special VIP pre-concert wine & hors d'oeuvres reception will start at 6:30 pm. VIP tickets include the reception and the best seats in the house. Sponsored by Havana Café Restaurant and Goya Foods. Lehman Center is accessible by #4 or D train to Bedford Park Blvd. and is off the Saw Mill River Parkway and the Major Deegan Expressway. Low-cost on-site parking available for $5.
JOSÉ ALBERTO is nicknamed El Canario (The Canary) because of his exquisite voice and amazing ability to use his highly melodious whistling skills as a soloing instrument. He is one of the most successful and respected artists on the salsa music scene with a recording history that includes more than 25 albums. Alberto first received international attention in 1977 as the lead vocalist of the ground-breaking ensemble TÍPICA'73 on recordings that include "Salsa Encendida" (1978), "Charangueando con La Típica'73" (1980) and "Into the 80s" (1981). After being featured as a vocalist on Louie Ramirez' 1982 production "Noche Caliente," the first album to give popular Spanish ballads an uptempo treatment, José Alberto became a major Latin star. Forming his own group in 1983, he recorded