Comptroller: the city dragged its heels on lead problem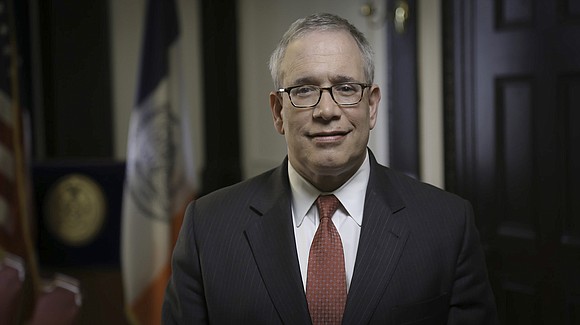 An elected official is taking the city to task for a systemic failure to protect kids.
According to an investigation by New York City Comptroller Scott Stringer, the city failed to protect children from lead exposure.
The city's knowledge of lead exposure was disproportionate to its actions resulting in failure, said the Comptroller's office.
According to Stringer's investigation, city agencies responsible for dealing with childhood lead poisoning failed to be proactive in dealing with the problem. Information that could have helped the city locate areas where children have high exposure to lead was kept in the Department of Health and Mental Hygiene. In a five-year span (2013-2018), the Department of Housing Preservation and Development never performed lead inspections in more than 9,600 buildings (in said buildings close to 12,000 children tested positive for lead exposure above the federal limit of 5 micrograms per deciliter (mcg/dL). For the past decade-plus, the city only tested children for lead when levels were 15 mcg/dL and above.
That high minimum threshold left many children exposed to high levels of lead.
According to the investigation, instead of using the DOHMH's data to check for lead hotspots, 63% of all buildings under HPD's jurisdiction that had documented cases of child lead exposure were not inspected by the agency.
"Lead is poison—and no amount of it in a child's blood is acceptable—period," said Stringer in a statement. "Yet our investigation reveals how bureaucratic breakdowns and a lethargic approach to enforcement allowed children to fall through cracks and become exposed to toxic lead. As a city, we are defined by how we treat our children, but the city is failing in its responsibility to use all available means to eliminate childhood lead poisoning across the city. There has to be top-to-bottom change."
By responding only to resident complaints rather than proactively seeking lead exposure hotspots, HPD's inspections never reached two-thirds or 63% of the buildings that were under its jurisdiction and associated with a case of child lead exposure.
City Hall spokesperson Jane Meyer told the AmNews that the city is already working on the problems that Stringer pointed out in his investigation.
"New York City has driven down the number of kids exposed to lead by 90% since 2005, and with Lead Free NYC, we are pushing exposure to zero," said Meyer. "We identified all the areas the Comptroller mentions nearly a year ago as part of Lead Free NYC and have been inspecting the apartments and engaging any family with a child with elevated levels. We already closed these gaps and are doing more than ever to keep kids safe."
Stringer told the AmNews that 90% isn't good enough.
"Unfortunately, in the case of lead paint, 90% is actually a failing grade," Stringer told the AmNews. "And the investigation that we released shows a clear failure by the city to leverage its own health department data to identify lead hotspots and inspect those buildings to protect children. The city relied almost exclusively on an overly reactive complaint-driven inspection protocol."
The comptroller concluded the investigation recommending that the city overhaul lead mitigation and enforcement across the board including inspecting 9,600-plus buildings that had one or more cases of child lead exposure and weren't inspected, direct the HPD to issue violations to landlords who failed to remediate the issue and ensure every child is tested for lead as required by law.
Stringer also wanted the city to fully commit to the LeadFreeNYC plan ($9 million's been allocated toward an estimated cost of $25 million) and give agencies the resources needed to help eliminate lead exposure to fulfill the city's goal of eliminating lead exposure. When asked why he thought the city took so long to deal with the issue, Stringer told the AmNews that it was par for the course.
"All you have to do is look at the history of the city," said Stringer. "They dragged their feet on lead exposure in NYCHA. They dragged their feet until our investigation. I think they put together a quality response, but they didn't use the data they already had. The department of health had all of this information. What are they waiting for? ...more children to get sick?"