New book looks at South America's inheritance of racism
KAREN JUANITA CARRILLO | 10/17/2019, 10:19 a.m.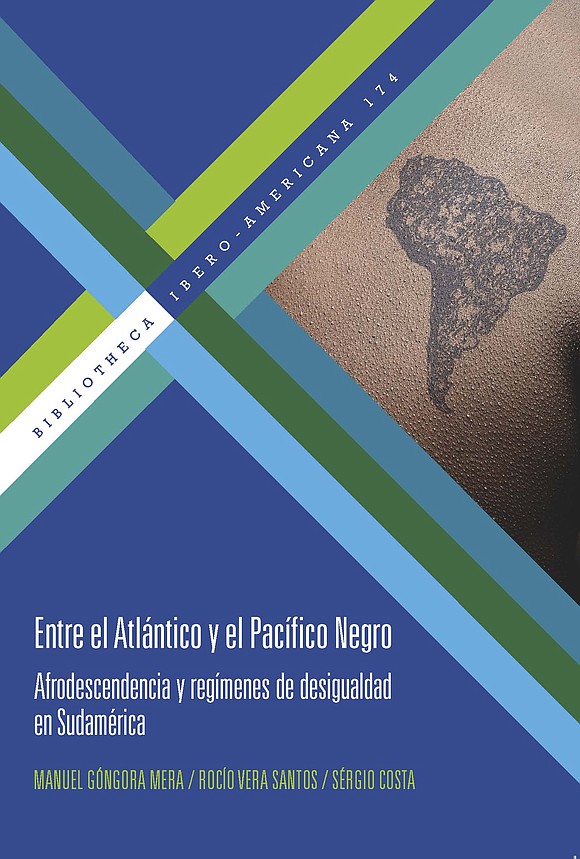 There has been a noted excitement about the publication of the new book, "Entre el Atlántico y el Pacífico Negro: afrodescendencia y regímenes de desigualdad en Sudamérica/Between the Black Atlantic and Black Pacific: Afrodescendants and the regime of inequality in South America" (Publisher: Vervuert Verlagsges, 2019). Written by Manuel Góngora Mera, Rocío Vera Santos and Sérgio Costa, the book looks into the reasons behind the very obvious degree of social inequality in South America—and looks at the fact that the basis of this inequality can be found in South America's varied racial and ethnic groups.
Discriminating against specific ethnic or racial groups—or against a person due to their skin color, lineage or national origin—is illegal in all of the national constitutions and international treaties ratified by South America's nations. And yet, in most of these nations, people of African descent are overrepresented among the desperately poor and marginalized. The reason for this, the book's author's find, is that the legacy of slavery and colonialism has created a persistent legitimacy to racism that has been produced and is being reproduced every day.
One of the books' authors, Rocío Vera Santos an associated researcher at the Institute of Latin American Studies of the Free University of Berlin, spoke with the AmNews about the contents of the 'Entre el Atlántico y el Pacífico Negro.'
Amsterdam News: Can you tell me why you three were interested in writing on this subject of inequality in South America—is it based on the subjects you are each teaching, or are there other reasons?
Rocío Vera Santos: The book systematizes the research results of the three authors within the structure of the Red Internacional de Investigación sobre Desigualdades Interdependientes en América Latina/International Research Network on Interdependent Inequalities in Latin America (desiguALdades.net) by professor Sérgio Costa. It is also the result of discussions we have had in various seminars, workshops and international conferences on social inequalities that affect the Afro-descendant population. Alongside Dr. Manuel Góngora we have taught the following seminars at the Institute of Latin American Studies of the Free
University of Berlin from 2015 through 2018: "Afrodescendents and Inequality in the Americas: Interdependencies transregional, social categories and political activism," "Afrodescendents and inequality regimes: Intertwined inequalities in the Black Pacific," and "Post-racial or neo-social? Discrimination and anti-racism in contemporary Latin America." The discussions between students and teachers were also important elements to enrich our book and deepen relevant aspects of how inequality is created, reproduced and maintained.
But, I, personally, have been interested in this subject since 2009 when I was studying the Afro-Ecuadorian population and I found a gap in the scientific literature on the subject. The approaches up until then were more oriented toward the history or culture of that community, and I was interested in knowing about why this group is stigmatized, discriminated against and excluded, as well as the dynamics and representative strategies in urban contexts marked by racism, machismo and sexism. That research led to my 2014 book "Dynamics of Negritud and Africanity, Constructions of Afrodescendence in Ecuador," a work that received the Isabel Tobar Guarderas award in 2016 for best book in Social Sciences nationwide. So the publication of our new book "Between the Atlantic and the Pacific Black Afro-descendants and inequality regimes in South America" is a result of years of investigations and shared efforts between the three colleagues, where the sociological and legal perspective became plasma in the analysis of inequality."