Zion ready for his pro Garden debut and what could have been
JAIME C. HARRIS | 10/17/2019, 3:17 p.m.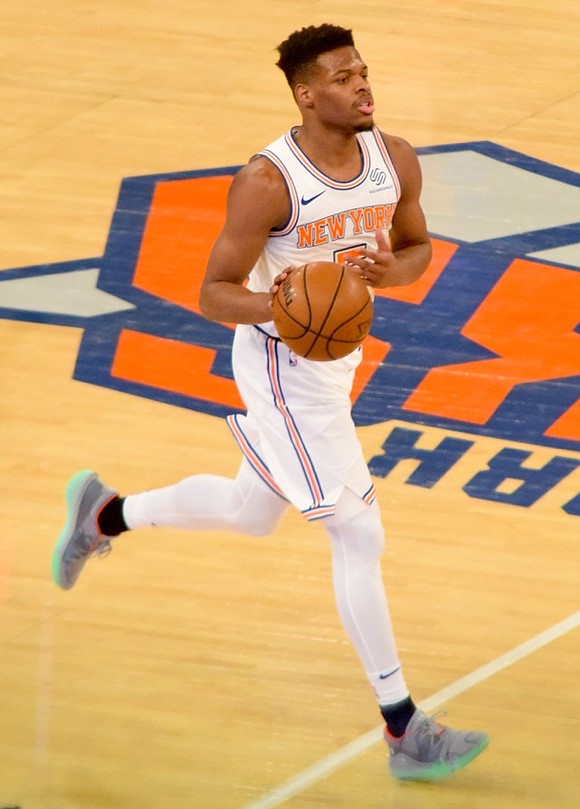 It's easy to envision Zion Williamson in a Knicks uniform, running the Madison Square Garden floor like an elite NFL tight end and soaring above the rim with the elevation of a world class high jumper.
Such daydreams are fleeting for Knicks fans and the franchise's shot callers as the reality is the transformational 19-year-old will likely give the MSG crowd a few memorable moments in his Garden pro debut tomorrow (Friday) but he will be in a New Orleans Pelicans uniform.
While the Pelicans, flush with promising young talent, look to build a playoff and perhaps title contender over the next few seasons with Williamson as a cornerstone, the Knicks are also under construction with several players who are just at, or still under, the legal drinking age.
Dennis Smith Jr., Mitchell Robinson and Frank Ntilikina are all 21. Kevin Knox is 20 and rookie R.J. Barrett, Williamson's former Duke University teammate, is 19. The elder of the young group is 23-year-old second-year guard Allonzo Trier. This season the Knicks have added veterans to aid in the mental growth and skill development of the nascent players while simultaneously helping to establish a winning culture.
Ultimately, winning is achieved above all else with superior talent. And early in the preseason, Williamson has demonstrated abilities no one currently on the Knicks' roster can match. Still, Smith, now in his second year with the Knicks after being acquired in a trade with the Dallas Mavericks last February, has elite athleticism and size at the point guard position and could make a prominent impact on the structure of the Knicks as well as their place in the standings.
But he will have to improve upon and broaden his skills to earn his status as the Knicks' starting point guard, including being a consistent scorer. Last season, in 21 games with the Knicks, 18 as a starter, Smith averaged 14.7 points, 5.4 assists and 2.9 turnovers per game.