Eric Garner's mother urges repeal of NY police disciplinary records secrecy law
10/18/2019, 9:21 a.m.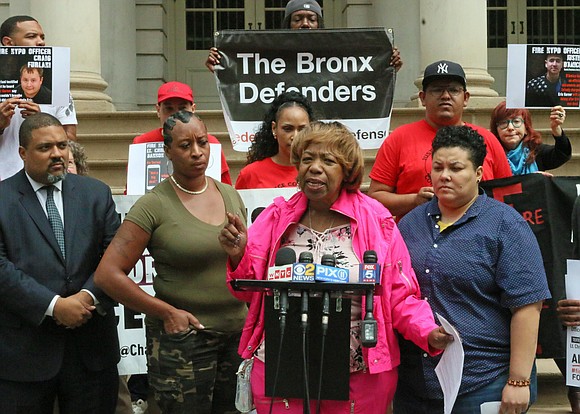 The mother of Eric Garner is urging New York lawmakers to repeal a law used to keep the disciplinary records of police and correction officers secret.
Gwen Carr says the law endangers New Yorkers and makes it close to impossible for her to fight for justice. The 2014 chokehold death of her son became a national rallying cry against police brutality.