BRIC JAZZFEST, MCLEAN AT SISTA'S, MWENSO & SHAKES, MINTON'S
Ron Scott | 10/24/2019, 1:13 p.m.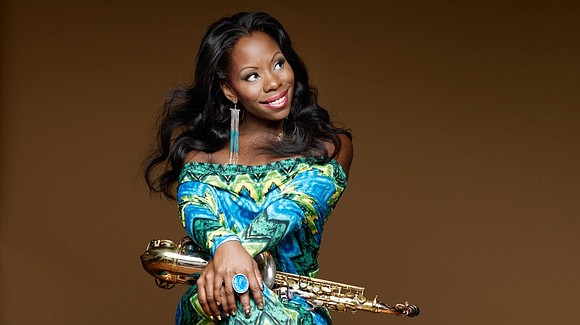 The BRIC JazzFest, which has been running since Oct. 19 in Brooklyn, culminates with its well-anticipated three-day Marathon, Oct. 24-26. It features more than 20 artists, who are well worth seeing although some of their names may not be familiar but like them you have to be adventurous and check them out. The three-night, three-stage live music marathon is an arrangement of overlapping sets by global legends, groundbreaking artists and exciting newcomers to jazz.
The performances take place in the intimate jazz club-like Artist Studio, the expansive Stoop overlooking the Gallery, and the state-of-the-art Ballroom—all within BRIC House. It is basically standing room except on the Stoop so be prepared or get there early.
On Oct. 24 BRIC JazzFest Marathon Night 1 will feature Ravi Coltrane's Universal Consciousness: The Melodic Meditations of Alice Coltrane, Dayramir González & Habana enTRANCé (one of my favorite Cuban young pianists/composer, who swings from salsa to the roots of Cuba, classical and sounds of the Bronx), Cousin from Another Planet (is the brainchild of pianist/composer Aaron Whitby offering an outrageous approach to life and music rooted in Brooklyn but born from a host of musical journeys from jazz to jam sessions and back it is a musical and visual experience), among other performers.
Marathon Night Oct. 25 will feature the soul and blues of vocalist Amina Claudine Myers, the vibraphonist Joel Ross' Good Vibes, María Grand (the young tenor saxophonist continually adds new concepts to her stage forum), and more performing artists.
Oct. 26, the final evening, will feature Ben Perowsky (who just performed at the Joy of Jazz Festival in Johannesburg), the producer, drummer, rapper, composer Kassa Overall; the drummer Antonio Sanchez; the intriguing vocalist Claudia Acuña; and tenor saxophonist swinging from blues to spiritual to jazz Tia Fuller.
For more information on all the artists performing and performance times visit the website bricartsmedia.org. All performances will take place in BRIC House at 647 Fulton Street.
On Oct. 26 at Brooklyn's revolutionary jazz front Sista's Place (456 Nostrand Avenue), the multi-reed instrumentalist (alto, tenor, soprano saxophones, flutes, composer and producer) Rene McLean plays "Music of the Spirit," featuring Ancestral Calling: trumpeter Josh Evans, pianist Hubert Eaves III, bassist Nat Reeves, drummer Will Calhoun, African percussions Neil Clarke, with spoken word artist Kweulay Kamara.
McLean, like his step-father Jackie McLean, is a hard-bop traditionalist; straight-ahead hardcore melodies bullet riffs that push you to the edge of your seat and make listeners say "well damn that's some hip stuff." His abled band will surely extend the music to a higher stratosphere.
Two sets at 9 p.m. and 10:30 p.m. For advanced reservations of $20 call 718-398-1766.
On Oct. 27 Harlem 100 featuring Mwenso & The Shakes Celebrating the 100th Anniversary of the Harlem Renaissance, at Mayo Performing Arts Center, 100 South Street in Morristown, New Jersey, at 7 p.m.
The vocalist and bandleader Mwenso notes, "Jazz was at its peak during the Harlem Renaissance when legendary artists such as Fats Waller, Duke Ellington, Langston Hughes and Billie Holiday made Harlem the cultural center of the country. Our singers, dancers and band captures the essence and spirit of 125th Street that shaped the music of a nation."