Clippers, Lakers and Bucks begin the NBA season as championship favorites
JAIME C. HARRIS | 10/24/2019, 3:23 p.m.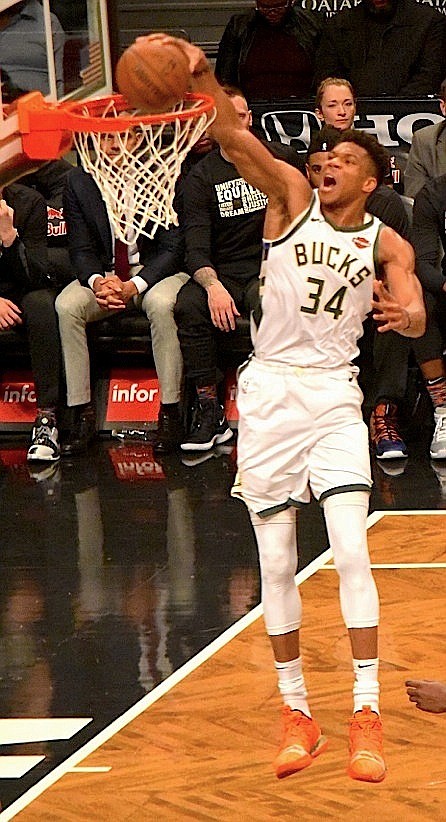 Los Angeles was the epicenter of the NBA on Tuesday night and is likely to remain the league's central point for the entirety of the 2019-20 season. The Clippers and Lakers opened their regular season as the teams with the best odds of making it to the finals. But only one of them, if either, will be left standing when the championship round begins in June.
Both are situated in the Western Conference and occupy the Pacific Division. The Clippers drew first blood in defeating the Lakers 112-102 behind Kawhi Leonard's 30 points in his Clippers debut, outplaying LeBron James and the Lakers shiny new toy Anthony Davis. James and Davis both had solid outings, scoring 25 and 18 respectively.
Danny Green, Leonard's former teammate last season with the Toronto Raptors, led the Lakers with 28. But it was the Clippers' overall offensive balance—five players scored in double figures including four coming off the bench—and strong defense that was the difference. And they did it without Paul George, another off-season acquisition, who is out indefinitely rehabbing from two offseason shoulder surgeries.
The Milwaukee Bucks are also garnering a lot of attention as championship contenders led by reigning league MVP Giannis Antetokounmpo. The Bucks finished with the best regular season record in the NBA last April but proved to be not ready for prime time as they were eliminated 4-2 by the eventual champion Raptors in the Eastern Conference Finals.
The Greek Freak, as Antetokounmpo is fondly and appropriately called, must expand his offensive game to consistently score at all three levels—in the paint, mid-range and beyond the 3-point line—and at multiple spots on the floor to elevate the Bucks past the league's top teams. The Philadelphia 76ers, with Joel Embiid, Ben Simmons and Al Horford, will be a formidable challenger for conference supremacy; as will the Houston Rockets, Denver Nuggets, Utah Jazz and Portland Trailblazers present significant obstacles for the Clippers and Lakers in the stacked West.