Master of comedy Dave Chappelle receives 'Mark Twain Prize for American Humor'
Lauren Poteat, NNPA Newswire Washington Correspondent | 10/29/2019, 3:53 p.m.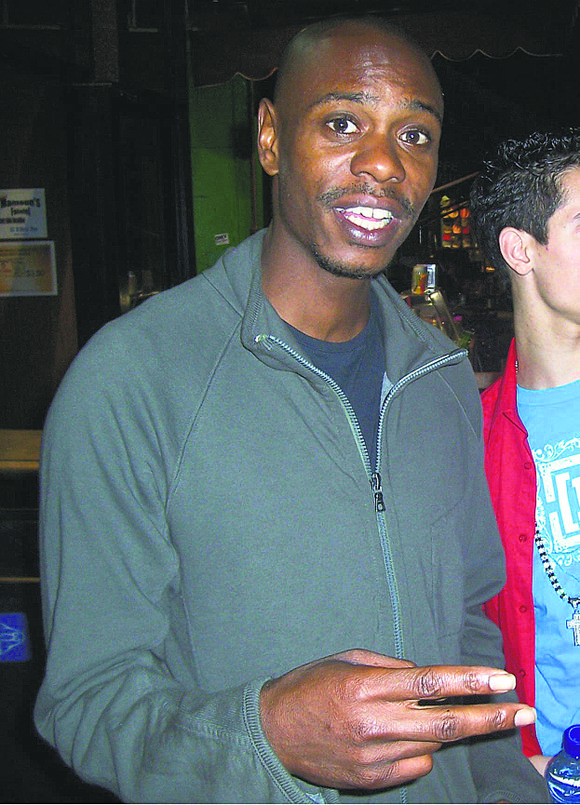 However, it was Chappelle's 2003 Comedy Central show, aptly titled, "Chappelle's Show," that cemented his place in history.
Challenging race relations with controversial skits like "Ask a Black Dude," Black White supremacist "Clayton Bigsby," and his spoofs of celebrity icons Rick James, Prince and Wayne Brady — the segmented show earned three Emmy nominations and became the best-selling TV show in DVD history.
"When we started the show, I knew Dave was the funniest person I had ever met," Chappelle's Show Co-Creator and Co-Writer, Neal Brennan, said. "After the show, I knew he was the funniest person of all time."
In a special recorded interview presented during the awards ceremony, Eddie Murphy heralded Chappelle as one of the most intellectual comedians ever. As the ceremony was coming to a close, the former host of "The Daily Show," Jon Stewart, took to the stage to share his appreciation and admiration for Chappelle.
"I met Dave in the early '90s, a 17-year-old kid cutting his teeth in the toughest comedy clubs in the country and he was shockingly formed. This young prodigy. This young Mozart," Stewart said.
"But he didn't become a legend to me until 2005. I was at 'The Daily Show' and he was at 'Chappelle's Show.' …Comedy Central offered him $50 million to just give us one more [season]. He walked away. It was at that moment I remember thinking, 'Comedy Central has $50 million?' …Dave left, but I knew that money was going to need a home. I want you to know that I raised that money like it was my own."

Like the distinguished 19th century novelist and essayist best known as Mark Twain, Chappelle is among the small group of people whose humor has been able to have an enduring impact on American society and culture.
Chappelle shared that maybe the only thing second to being able to make people laugh is having the right to do so. "There's something so true about this genre when done correctly," Chappelle said. "That I would fight anybody that isn't a true practitioner of this artform's way, because I know this is the truth and you are obstructing it. I'm not talking about the content. I'm talking about the artform."
The show will air on Jan. 7, on PBS.