Josephine Silone Yates, teacher, activist, clubwoman
Herb Boyd | 10/31/2019, 12:47 p.m.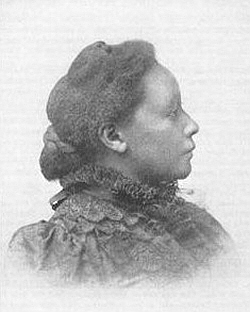 Prolific and talented author Tonya Bolden has published another marvelous addition to her growing trove of books on African American history. "Changing the Equation—50+US Black Women in STEM" is an Abrams Books for Young Readers but the parameters of age have never confined this award-winning writer, and though targeting young readers her information is vital to all, particularly someone like me whose weekly classroom column thrives on Bolden's menu.
From Rebecca Davis Lee Crumpler, the first Black woman M.D. in 1864 to Jami Valentine, the first Black woman to earn a Ph.D. in physics in 2006, Bolden offers a galaxy of exceptional women to fill my column and I certainly plan to return to the book over the succeeding years.
But let me start with Josephine Silone Yates, who as Bolden writes, was the first Black woman to head a college science department (c. June 1886-1889). "This was at today's Lincoln University in Jefferson City, Missouri, founded by Black soldiers after the Civil War. Yates began teaching there [botany, chemistry, physiology and more] in 1881."
Given the list of remarkable women discussed in her book, Bolden's profiles are rarely more than two or three pages, therefore her entries amount to notices or short bios, hoping to inspire and lead readers to longer biographies of the women.
Silone-Yates was born, 1852 or 1858, at a time when slavery was pervasive. She lived in Mattituck, Long Island with her maternal grandfather, a freed slave. The Silone family, according to one author, was proud of its ancestry claiming they were descendants of escaped slaves from a ship wrecked off the New England coast.
Taught to read by her mother, Yates was more than prepared when she began school and was rapidly advanced. By the time she was 11, after being sent to live with her uncle in Philadelphia, she was a student at the Institute of Colored Youth, which was run by the renowned Fannie Jackson Coppin; the curriculum focused on classic learning with an aim toward readying the students to teach.
Bolden picks up the biography from here noting that Yates was valedictorian in 1877 at Rogers High School in Newport, R.I. She was also the school's first Black student and it was here that she began to immerse herself in the sciences, particularly chemistry. She was so proficient that her teacher encouraged her to spend more time in the laboratory, which she did.
Later, after graduating from the Rhode Island State Normal School in Providence, a teacher's college, she became one of the first certified Black teachers in the state. Subsequently, she received her master's degree from the National University of Illinois. Again, she was the only African American student at the school. After passing the Rhode Island State Teacher Certification, she moved to Jefferson City, Missouri to begin teaching at Lincoln Institute (later Lincoln University) and to head the Department of Natural Sciences. She resigned in 1889 to marry Professor W.W. Yates, then the principal of the Wendell Phillips School in Kansas City. Three years before Booker T. Washington had asked her to become a lady principal at Tuskegee Institute, but she declined.