In memoriam: Queen Mother Sybil Claire Williams-Clarke
Herb Boyd | 10/31/2019, 12:59 p.m.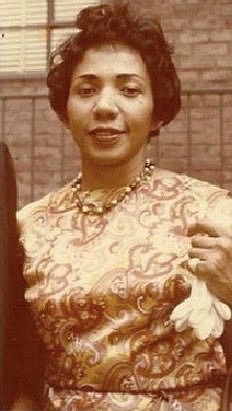 As a companion, colleague and wife, Sybil Williams-Clarke often stood loyally and lovingly in the shadow of her esteemed husband, Dr. John Henrik Clarke. But there were also many occasions when she emerged and established her own place of significance in our struggle for social justice and total liberation.


Many of her admirable traits were recounted by her friends and associates at her funeral service last Saturday at Benta's Funeral Home. Sybil joined the ancestors Oct. 1. She was 97.
The Rev. Dr. Herbert Daughtry presided at the event and his stream of accolades was endless as he praised Sybil's firm, resilient outlook, and while she could be prickly, "She was a woman of warm and deep compassion," he noted.
Dr. Leonard Jeffries spoke of Sybil as a "Queen Mother," and though devoted to Dr. Clarke and sustaining his legacy, she made her own mark as a warrior queen and an unflinching foe of racist and white supremacy.
"And she was a grandmother," said Natalie Williams, "and constantly reminding us of her Caribbean roots and a need for the younger generation to know their roots and those who came before."
In the recent obit in this paper, Joie Jacoby said her great aunt was a historian, Pan-Africanist, and deeply dedicated to the Harlem community, and we might add to the communities of color across the globe.
Conflicting dates are listed on the funeral program about when she was born, either in 1922 or 1923, but it was in Kingston, Jamaica. In 1947, encouraged by her siblings, she left Jamaica for the U.S. After a round of discrimination, she succeeded in landing a job as a legal secretary at the NAACP, where she was employed for nine years, and she helped to organize the historic March on Washington in 1963.
For more than a decade she worked as a research assistant for Dr. Clarke before their marriage on Sept. 21, 1997, an occasion highlighted in these pages. As Dr. Clarke's spouse she also managed his business affairs, arranging his speaking engagements and generally overseeing his vast accumulation of letters, papers and books. She helped to facilitate his papers being secured at the Schomburg Center and at the Atlanta University Center.

The couple was inseparable, whether on national or international events and travel where Dr. Clarke's expertise was always in demand. "He gets so many calls that it's impossible to attend to all of them," she told this reporter several years ago.
Warm and heartfelt encomiums were delivered by Dr. James Small and Dr. Mario Beatty, president of the Association for the Study of Classical African Civilizations. Musical moments were lovingly delivered by Fabian Ralph, and a host of Sybil's friends and relatives assembled at the National Black Theatre after the service. Her internment is in Rosehill Cemetery in Linden, New Jersey.
[Editors note: In the October 17th, 2019 edition the Amsterdam News erroneously attributed the obit article to Joie Jacoby].