Ruschell Boone: making her mark on journalism
NJERI MCPHERSON | 10/31/2019, 1:08 p.m.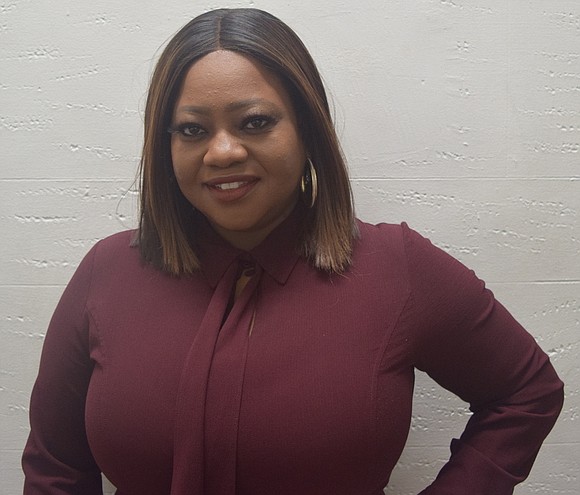 Emmy nominated reporter Ruschell Boone, is rising to fame in media today. Winning multiple awards for her work as a journalist, Boone has truly worked her way to the top. Not only is she a news anchor on the cable news television channel Spectrum News NY1, but she has also reported on several fundamental U.S. events, from the 2016 Manhattan bombings to the triumph of Congress Woman Alexandrea Ocasio-Cortez.
Boone is not only passionate about what she does, but is very well respected in her field. Still, her future was not even a remote possibility in her mind as a young girl in Jamaica. Born and raised in Kingston, Boone lived a very different life than she currently leads.
"When I was a little girl I always dreamed of coming to this country. Growing up in Jamaica, it was very rough. A lot of people didn't have a lot of things, and even the children here who don't have a lot, certainly had a lot more than what we had in Jamaica. It was like life here [U.S.] was just perfect—like the land of gold."
Her time in Jamaica was definitely not a cake walk, and Boone looks back on her time there with fondness and love. And when Boone did make her way to the Bronx at the age of 11, like most objects of our dreams, the United States proved not to be everything she imagined. Being an immigrant, it wasn't always easy to assimilate to U.S. culture—especially for a little girl with a heavy accent, she became a target for bullying. But, being the optimistic person she was, and still is, there was no bad experience that was going to dim her outlook on life.
Being a naturally hard worker and coming from humble beginnings, Boone worked to make the absolute most of her time in school: she looked to accounting to make a good living. However, in her junior year of college, she realized that accounting wasn't all that exciting for such an expressive person like Ruschell.
"I was never shy as a kid, but I never thought of journalism as a pathway. It never really registered with me until my senior year of college."
Boone stumbled into broadcasting her senior year at her college's local radio station, when another guest missed their spot. Boone took a bold step outside the path she had paved for herself. Passing up the chance to work for the department of justice, she went to the college counselor asking for possible media internships. Expecting help in her sudden change of vocation, she was saddened by the lack of support she was given.
"She [ the counselor] really broke my spirits; she really told me that I couldn't do it that first of all it was too late, second of all I didn't fit the mold. She didn't think I would make it on television and didn't want to waste one of their valuable internships on me," says Boone, "in that awful moment, it really set me up for life in this business. That was the first time I really realized how harsh people can be. I think it really motivated me, when she did that I turned around and said 'You know what? I'm just going to do this on my own.'"