'Free Meek' takes intimate look at rapper and team who fought 'Filthadelphia' and won
NADINE MATTHEWS | 9/5/2019, 3:33 p.m.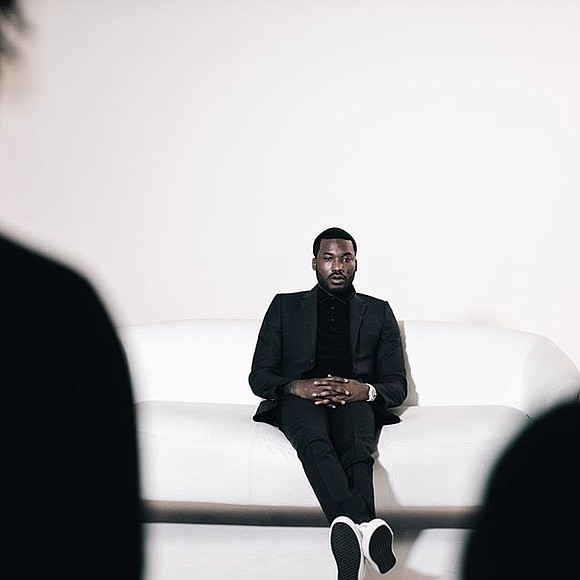 Maroney and Brindle-Khym, who have also worked on the high-profile Adnan Syed case, found that police officer Reginald Graham, the only witness in Mill's original court case, had a documented history of persistent corruption. The information that Maroney and Khym uncovered about Graham moved the Pennsylvania Superior Court to overturn his conviction as well as any charges of probation violations associated with it, in July 2019.
"Free Meek" also deftly illustrates that corruption in law enforcement isn't a bug, but a feature; one enabled by its flawed structure. "We give law enforcement officers," Maroney says, "whether they be prosecutors, or police officers, enormous power. We turn over to them, the ability to spy on us, the ability to lie to us, the ability to carry weapons when you don't necessarily have that same ability. And the decisions that they make affect us in more profound ways than anyone."
Black and Brown justice and law enforcement officials, "Free Meek" indicates, are sometimes complicit. Both Brinkley and Graham are African American. Perhaps they're caught up in an imperfect system that, Maroney points out, "Gathers momentum at the beginning of cases, and pushes young, Black and Brown, largely men through this system, without any sense for what the larger picture is." Perhaps they're chosen for their positions in the first place because they aren't likely to challenge it.
Plenty of sunlight, Maroney advises, is the best disinfectant for healing adulterated law enforcement and judicial systems. "Any opportunity to show this wrongdoing again and again and again," he emphasizes, "—not just to say that it's wrong, but to give anecdotes, to bring forth facts—can truly make a difference that affects others in a broad way."
The general public must also get involved. Suggests Maroney, "Look up organizations like the Innocence Project, like the Vera Institute, which focuses on the issue of mass incarceration. And the organization started by Bryan Stevenson, who's brilliant. The more you know about the system that is built around all of us, the more you have the opportunity to fight it in the event that you find yourself in that situation."